Event
NSB's 39th annual race
Date: 9/2/17
Time: 9:30am
Location:
Northfield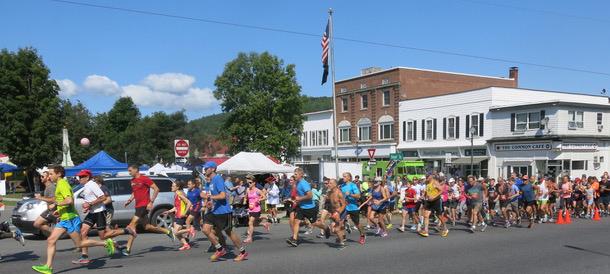 NSB is pleased to announce the beneficiary of the 39th Annual Footrace will be the Children's Literacy Foundation (CLiF). The footrace takes place Saturday, September 2, in downtown Northfield. The Bank will be making a donation of $5.00 per runner, up to a maximum of $3,000.
Several hundred runners are expected to participate in the event, which kicks off Northfield's Labor Day weekend festivities. NEW THIS YEAR: the adult race begins at 9:30, with the 1-mile kid's race for children ages 5-13 to follow at 10:30 AM. Runners can pre-register online by visiting www.racemenu.com/nsb5k
People interested in volunteering are encouraged to contact Jill Hoffman of NSB at 802-661-5268 or by email at jill.hoffman@nsbvt.com.
About CLiF: a non-profit organization whose mission is to nurture a love of reading and writing among low-income, at-risk, and rural children up to age 12 throughout Vermont and New Hampshire. Since 1998, CLiF has supported and inspired nearly 200,000 young readers and writers through six literacy programs grants, and has given away almost $5 million in new, high-quality children's books. For more information about CLiF, visit www.clifonline.org.