Event
Team NSB takes the plunge
Date: 2/1/20
Time: 12:00pm
Location:
Burlington, VT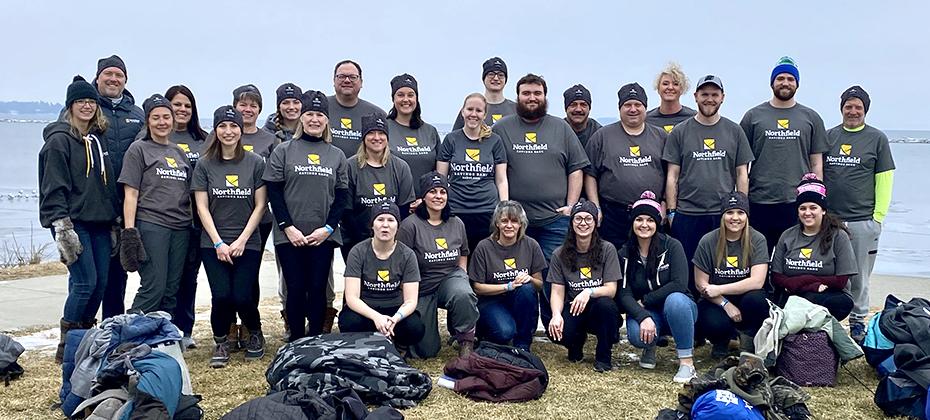 A proud sponsor of the 2020 Special Olympics Vermont Penguin Plunge on February 1, Northfield Savings Bank (NSB) participated with a team of 26 brave plungers and numerous employee volunteers.
Team NSB raised more than $16,000 for Special Olympics Vermont, making NSB the fourth-highest fundraiser from a group of more than 60 teams and beating the 2019 totals of 20 members and $13,000.
Special Olympics Vermont provides athletic programs for children and adults with intellectual disabilities who find success, joy, and friendship as part of our community. Through sport, athletes can see themselves for their abilities, not their disabilities.
****
Northfield Savings Bank donates 10 percent of its annual earnings to Vermont non-profits as part of its long-standing commitment to give back to the communities it serves. For more information about NSB's Community Giving, please visit our Community Giving page.

For more information about Special Olympics Vermont and the Penguin Plunge, visit the Special Olympics Vermont website.