Event
Team NSB at the Corporate Cup
Date: 8/14/22
Time: 6:31pm
Location:
Montpelier, VT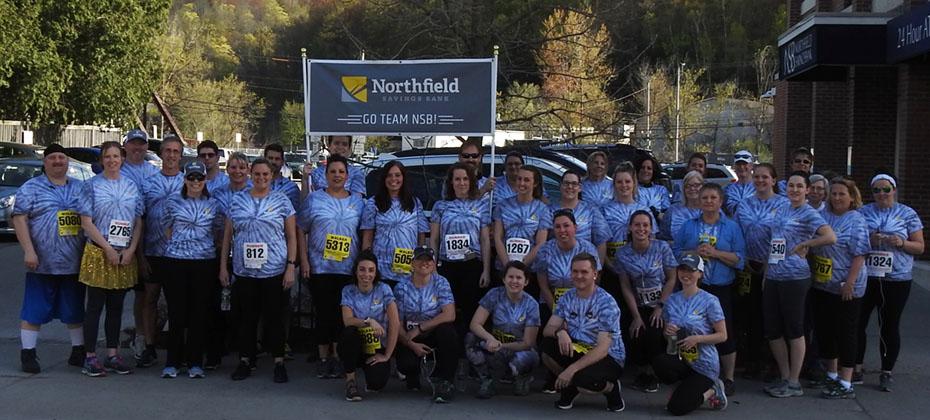 Forty-two Northfield Savings Bank employees joined the crowd of more than 3,000 runners and walkers at the 36th Annual Vermont Corporate Cup May 16. The 5-kilometer course winds through Montpelier's streets, sidewalks and pedestrian path. 
The event is open to businesses, government and non-profit organizations in Vermont, and is meant to promote physical fitness within the workplace. Proceeds from the race benefit the many programs and events of the Vermont Governor's Council on Physical Fitness and Sports. 
Northfield Savings Bank has participated annually since 2011. Internally, logistics are organized by the NSB Wellness Team, which also provides awards for NSB runners and walkers, including first place finishers, most improved time, and best time for new racers. Go Team NSB!