Event
Team NSB at the 2019 Dragon Boat Festival
Date: 8/4/19
Time: 9:00am
Location:
Burlington, VT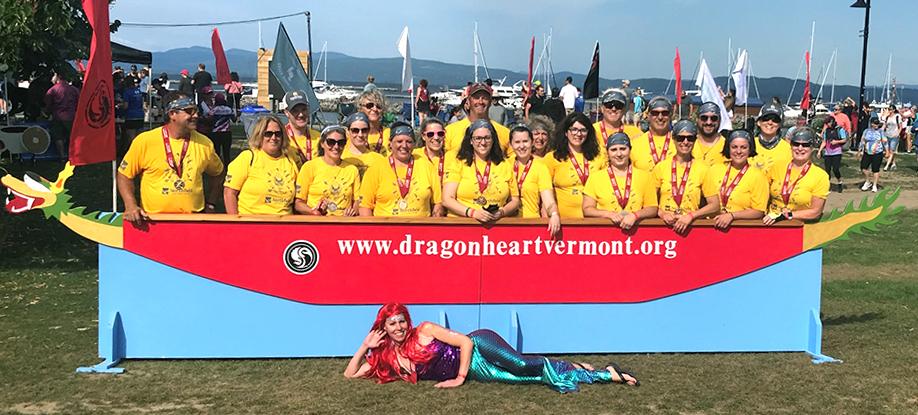 Over twenty Northfield Savings Bank employees formed Team NSB Banchors Aweigh to participate in the 2019 Lake Champlain Dragon Boat Festival on Sunday, August 4th at the Burlington Waterfront. 
All proceeds from the annual dragon boat race benefit Dragonheart Vermont and their mission of strengthening and empowering breast cancer survivors and supporters through this challenging sport, and to instill the values of teamwork, fitness, and community giving. 
Go Team NSB Banchors Aweigh!
****
Northfield Savings Bank donates 10 percent of its annual earnings to Vermont non-profits as part of its long-standing commitment to give back to the communities it serves. For more information about NSB's Community Giving, please visit our Community Giving page.
For more information about Dragonheart Vermont and the Lake Champlain Dragon Boat Festival, please visit dragonheartvermont.org.