Event
Standing room only
Date: 10/18/18 Time: 11:37pm Location: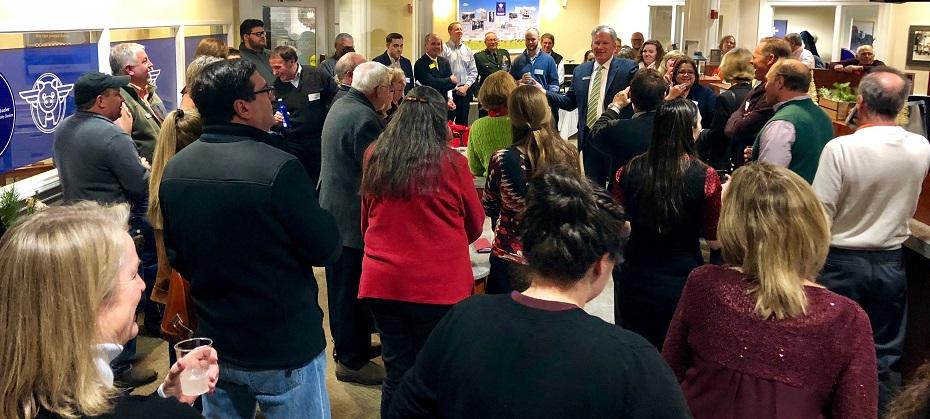 Over 80 people gathered at the NSB office in Barre on December 13, as we played host to the  Central Vermont Chamber of Commerce holiday mixer. Local business and community members enjoyed wonderful hors d'oeuves provided by the Cornerstone Pub, and the teller line was a perfect location for the bar. Attendees had great networking opportunities,  plus several attendees were the lucky winners of the drawing for door prizes.
At the end of the evening, each person was invited to take home a sweet treat consisting of two sugar cookies, beautifully decorated with the NSB logo.