NSB Supports Central Vermont Humane Society
Date: 6/3/19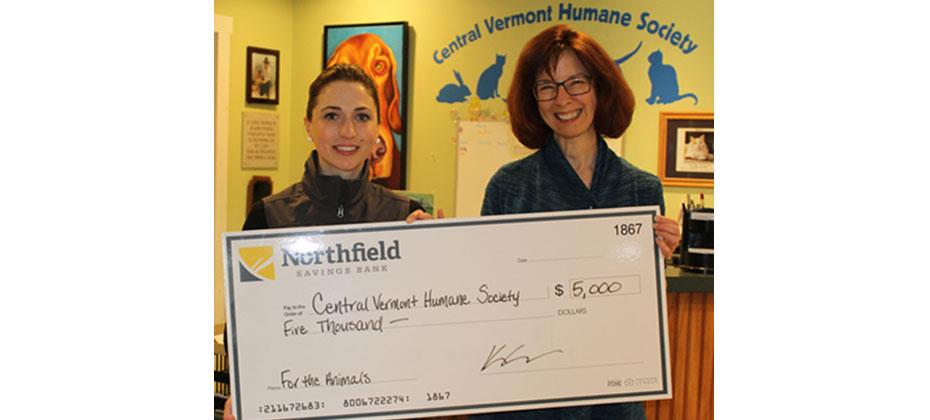 Northfield Savings Bank (NSB) is pleased to support the Central Vermont Humane Society (CVHS) with a recent $5,000 donation. It was made in honor of Trustee Lauren Wobby as she concluded her final term on the NSB Board. 
The funds will help CVHS fulfill its mission of protecting and advocating for companion animals in need. CVHS shelters lost and homeless animals, reunites animals with families, and facilitates adoption into new homes. The non-profit also offers dog training classes, education for animal guardians, community clinics for low-cost rabies vaccinations and microchips, and works to address animal cruelty and neglect in Vermont. 
****
Northfield Savings Bank proudly donates 10 percent of its annual earnings to Vermont non-profits as part of a long-standing commitment to give back to the communities it serves. 
For more information about NSB's Community Giving, visit our Community Giving page.
For more information about Central Vermont Humane Society, please visit their website.