Event
NSB Proudly Supports The South End Art Hop
Date: 9/6/19
Time: 4:30pm
Location:
Burlington, VT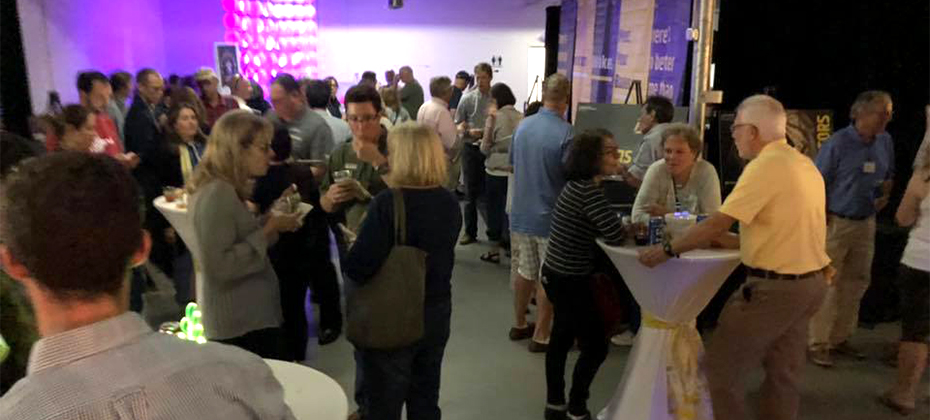 Burlington's South End came to life to celebrate the arts at last weekend's Art Hop, which Northfield Savings Bank (NSB) was proud to sponsor.
The South End Art Hop, presented by The South End Arts + Business Association (SEABA), celebrated its 27th year September 6 – 8, 2019. The three-day arts festival attracts thousands of people to explore art studios, unique businesses, art galleries, vintage shops, breweries, restaurants and more.
NSB kicked off the weekend with a pre-party in the Generator Maker Space, with food and drink provided by Love Local Catering, Green Mountain Mini Baked, Switchback, and Stonecutter Spirits. The fun continued on Saturday with Kids Hop where NSB had balloon animals, Plinko, and giveaways for kids; and later, the STRUT! Fashion Show which featured the creativity of local clothing designers.
Northfield Savings Bank is proud to support the arts and celebrate all the ways in which art enriches our community!
****
Northfield Savings Bank donates 10 percent of its annual earnings to Vermont non-profits as part of its long-standing commitment to give back to the communities it serves. For more information about NSB's Community Giving, please visit our Community Giving page.
For more information about SEABA and the South End Art Hop, visit seaba.com.