Event
NSB Presents the 57th Annual Vermont Milk Bowl
Date: 9/29/19
Time: 12:00pm
Location:
Barre, VT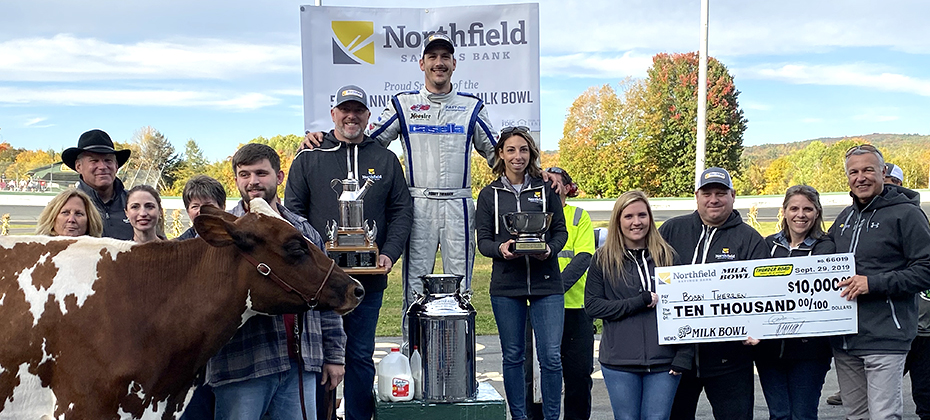 Sunday, September 29th was a beautiful fall day for the 57th Annual Vermont Milk Bowl presented by Northfield Savings Bank at Thunder Road International Speedbowl.
Team NSB was proud to present the winning trophy and a $10,000 check to the 2019 Milk Bowl Winner, Bobby Therrien, in Victory Lane where he celebrated with a gallon of Booth Brothers milk and a kiss with Ayris, a 10-year-old Ayrshire dairy cow.
The Milk Bowl concluded the 2019 Thunder Road season. Congratulations to Bobby and to all of the drivers for a great season! We look forward to next season!
****
Northfield Savings Bank donates 10 percent of its annual earnings to Vermont non-profits as part of its long-standing commitment to give back to the communities it serves. For more information about NSB's Community Giving, please visit our Community Giving page.
For more information about the Vermont Milk Bowl and Thunder Road International Speedbowl, visit thunderroadvt.com.