Event
NSB Food Truck Summer Social
Date: 7/16/19
Time: 5:00pm
Location:
Burlington, VT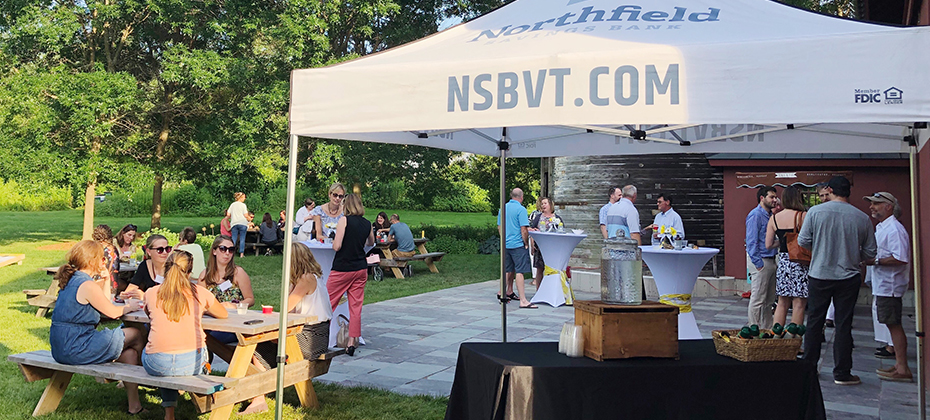 July 16th was a beautiful summer evening to celebrate community at the Northfield Savings Bank Food Truck Social held at Intervale Center in Burlington.
The evening was filled with wonderful company and great food and drink thanks to A Single Pebble Food Truck, Pioneer Food Truck & Catering Co., Shy Guy Small Batch Vermont Gelato, and Fluid Bar Service.
NSB was also proud to present a donation of $1500 to Intervale Center to support their mission of strengthening our community's food systems.
****
Northfield Savings Bank donates 10 percent of its annual earnings to Vermont non-profits as part of its long-standing commitment to give back to the communities it serves. For more information about NSB's Community Giving, please visit our Community Giving page.
For more information about Intervale Center, visit intervale.org.