Event
Northfield Ribbon Cutting
Date: 5/22/19 Time: 1:02am Location: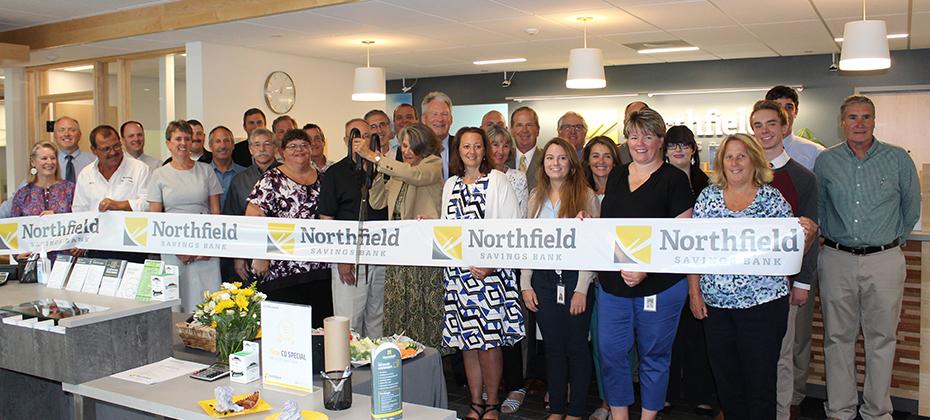 Northfield Savings Bank employees, members of the Board of Trustees, and friends from the community inaugurated the Bank's newly renovated Northfield office, culminating one year of work upgrading the space. 
The Bank's historic home office, which first opened its doors in 1867, received a fresh, clean look showcasing NSB's signature gold and gray colors - gold for the energy of our people, and gray representing our foundation in Vermont - as well as expanded capabilities for serving customers, including its first ever drive-up. The character of the building and surrounding landscape was preserved while creating a warm and welcoming branch for the community. 
NSB President and CEO Thomas Leavitt spoke about the significance of the building and its role in the Bank's past, present and future before introducing Norwich University President Richard Schneider, who told the crowd about NSB's important place in the Town of Northfield's history. Senior Community Banking Officer Wendy Rea, who leads the team at the Northfield branch, talked about the joys of working in the beautiful new space, and how hard employees worked to make the transition between the building and a temporary banking space - dubbed the "bank in a box" - seamless for NSB's valued customers while renovations were ongoing. 
Northfield Savings Bank would like to thank everyone who worked to make this vision a reality. We are thrilled to continue to serve and be a part of the community, as we have for more than 150 years!