Event
Go Cadets
Date: 1/5/18
Time: 4:00pm
Location:
Northfield, VT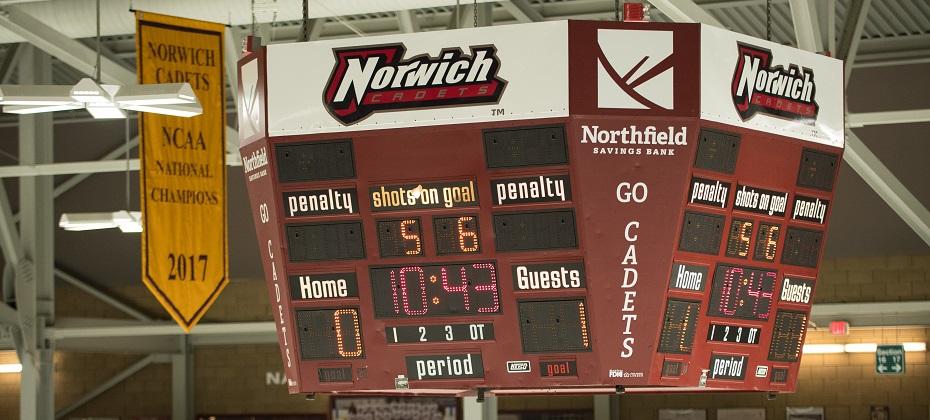 The 2017 NCAA National Champion Norwich Cadets host SUNY Geneseo, University of New England (UNE) and Northland College (NC) for the Northfield Savings Bank Holiday Hockey Tournament, taking place the weekend of January 5 and 6, 2018.
This is the eighth year for this popular event, which brings a diverse roster of teams together. Northland is traveling all the way from Ashland, Wisconsin to participate in the event.
The first puck drops at 4:00 pm on Friday when Geneseo (8-3-1) takes on UNE (7-3-2), followed by Norwich (7-3-1) taking on NC (5-6-2) at 7:00 pm.
The Tournament continues on Saturday, with the two losing teams from Friday playing in a consolation game at 4:00 pm, while the winners will face off at 7:00 pm. Given the similar season-to-date records of the teams, it promises to be an exciting weekend of hockey.
Can't make it to the game? WDEV will be broadcasting all the action live, with color commentary by George Commo.