STEPS TO GETTING STARTED
Develop a business plan
A business plan documents the operational and financial goals of your business and can help you think through key needs when it comes to banking. Learn how to write a business plan quickly and efficiently with free support from the Vermont Small Business Development Center, with locations across Vermont.
Establish an accounting relationship
Accountants provide specialized expertise and advice for your business's financial operations. Services may include preparing or auditing financial statements, designing accounting systems, developing budgets, preparing taxes, and providing payroll and bookkeeping services. Securing this support from the beginning is key to building your business's financial health.
Register your business
Registering your business with the Vermont Secretary of State may provide personal liability protection, legal benefits and tax benefits, and in most instances is required by law. We will ask for your registration information when you open an NSB business bank account or apply for a business loan.
Evaluate your goals
What is most important to your business when it comes to business banking? Refer to your business plan. Consider how you will charge for your services or products, what cash flow challenges might you face, how you will finance equipment, etc.
Explore banking options
Review NSB's products and services to become familiar with our full range of business tools. For business checking and savings accounts, consider interest rates and fees. For loans and lines of credit, think through real estate needs, equipment needs, and cash flow. Ask about our customized Business Builder loan program to help establish a relationship that will evolve as your banking needs change.
Schedule a free consultation
Schedule a free consultation with an NSB Business Banker. We make building a business banking relationship easy. With a little bit of information about your business, we'll help you select the right products and services for your goals.
For business banking accounts
For business banking accounts, some documents we may ask for include Employer Identification Number (EIN) (or a Social Security number, if you're a sole proprietorship), your business formation documents, and ownership structure/agreement. We will also ask you to identify signers on the account and who should have access to the account.
For business lending
We will ask for financial information about the business and the owners, such as financial statements and tax returns. Note that not all commercial loans may require an application. Visit Loans + Lines of Credit for more information, including items typically needed as part of the loan application process. Or, contact a Business Banker with any questions about the process and to complete a Business Loan Application.
Meet your NSB Business Banker
In your introductory meeting, we'll start with the basics and look ahead to the future, one step at a time. For example, as soon as you start accepting or spending money as your business, you will need to open a business bank account. We will evaluate what best serves your needs and get you started, from checking accounts to our full suite of products and services that help you simplify business operations.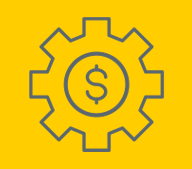 Your business is like no other, so your banking shouldn't be either. NSB can customize a set of products and services for enterprises of any size. Learn more.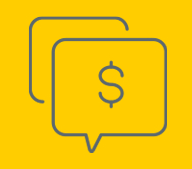 Have some questions as you explore the best options for your business? You're not alone. Find immediate answers from our Business Bankers in business FAQs.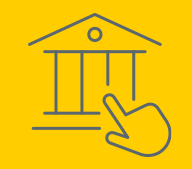 You'll likely hear common banking terms as you set up your business banking systems. Use this quick reference to define key words without slowing you down.
Maria Brown, Owner
HEY JUNE, RICHMOND, VT
"As a new small-business owner, it's so important to work with local partners that are as invested in our success as we are. Kathy, our NSB banker, came into our shop at the perfect time and she and the team have been incredible to work with."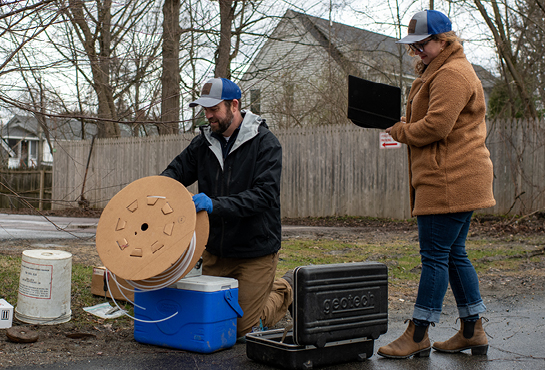 Emily Reynolds
WHEELER ENVIRONMENTAL SERVICES LLC, GRANITEVILLE, VT
"Knowing that Marsha and her team at NSB are looking out for me and my business has given me confidence stepping into small business ownership. I can always count on them to protect and support our business."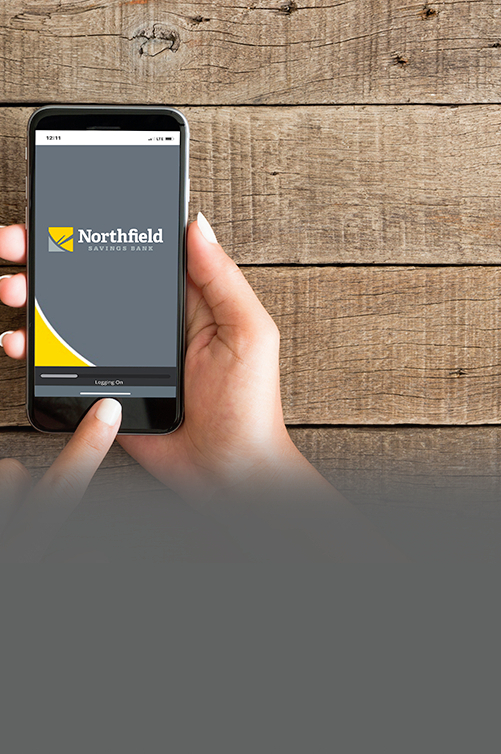 Bank Online Securely
Good news. NSB has you and your business covered with a rigorous privacy policy and the latest technology, encryption and password protection practices. There are also simple steps you can take to protect your bank account information and your business against fraud and scams.
Change your password regularly.
Enable secure delivery to verify your identity upon account log-in.
Create online banking alerts for added security and peace of mind.
Never share your password.
Connect with a Business Banker