Trudy Law to be Grand Marshal
Date: 8/29/17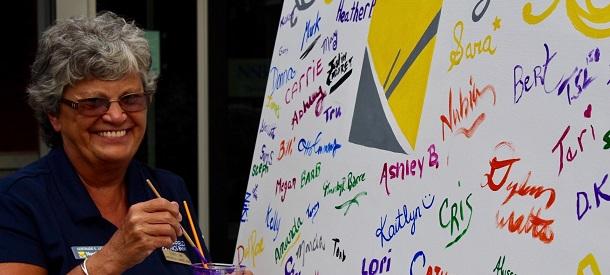 NSB's very own Trudy Law has been selected to be the Grand Marshal of this year's Labor Day Parade in Northfield. While she will be riding down Main Street in style, normally she can be seen walking between the NSB branch and Norwich every weekday during her lunch hour, rain, shine or even snow. What makes her walks so special? Every day is Green Up Day for Trudy! She stops to pick up trash along her walk route, helping to keep the community beautiful.
It's going to be a very busy weekend for Trudy: Friday she retires from the Bank after 16 years of service, Saturday is her birthday and Monday is the parade.
NSB is proud of the great service she has provided our customers and the service she has provided the community. While we wish her well in her retirement, we sure are going to miss seeing her bright smile every day. Bravo Trudy!