Preparing for Home Ownership
Date: 7/5/17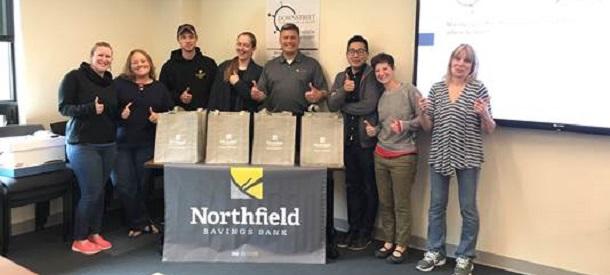 NSB recently partnered with Downstreet Housing and Community Development to present a workshop at Downstreet's new offices in Barre. Our own Ian Arnold, a lender with over 30 years experience, spent a Saturday in June teaching the "Purchase-Ready Class".
Prior to attending the class, participants scheduled a one-on-one Financial Wellness consultation with a staff member of Downstreet. From there potential homeowners move to the Purchase-Ready program where they learn about everything involved in the home-buying process. Participants walk away with a better understanding of the home purchase mortgage closing documents and how to prepare for home ownership.
Upon completing the class, a HUD-approved Certificate of Home Buyer Education is awarded. This Certificate can also be used to attain a rate reduction and discounts on appraisal fees for qualified customers under NSB's Pathway Mortgage program. Learn more here.
The workshop is one of many ways NSB works with Downstreet Housing and Community Development. NSB provided a construction loan for the new offices and apartments at the Barre locations, and invested over $325,000 in state tax credits to support development costs. In addition Kevin Lund, Mortgage Underwriter at NSB, services on the Board of Trustees of the organization.
For more information about Downstreet and the programs they offer visit http://downstreet.org/