NSB's Annual Customer Satisfaction Survey benefits the Vermont Foodbank
Date: 12/16/20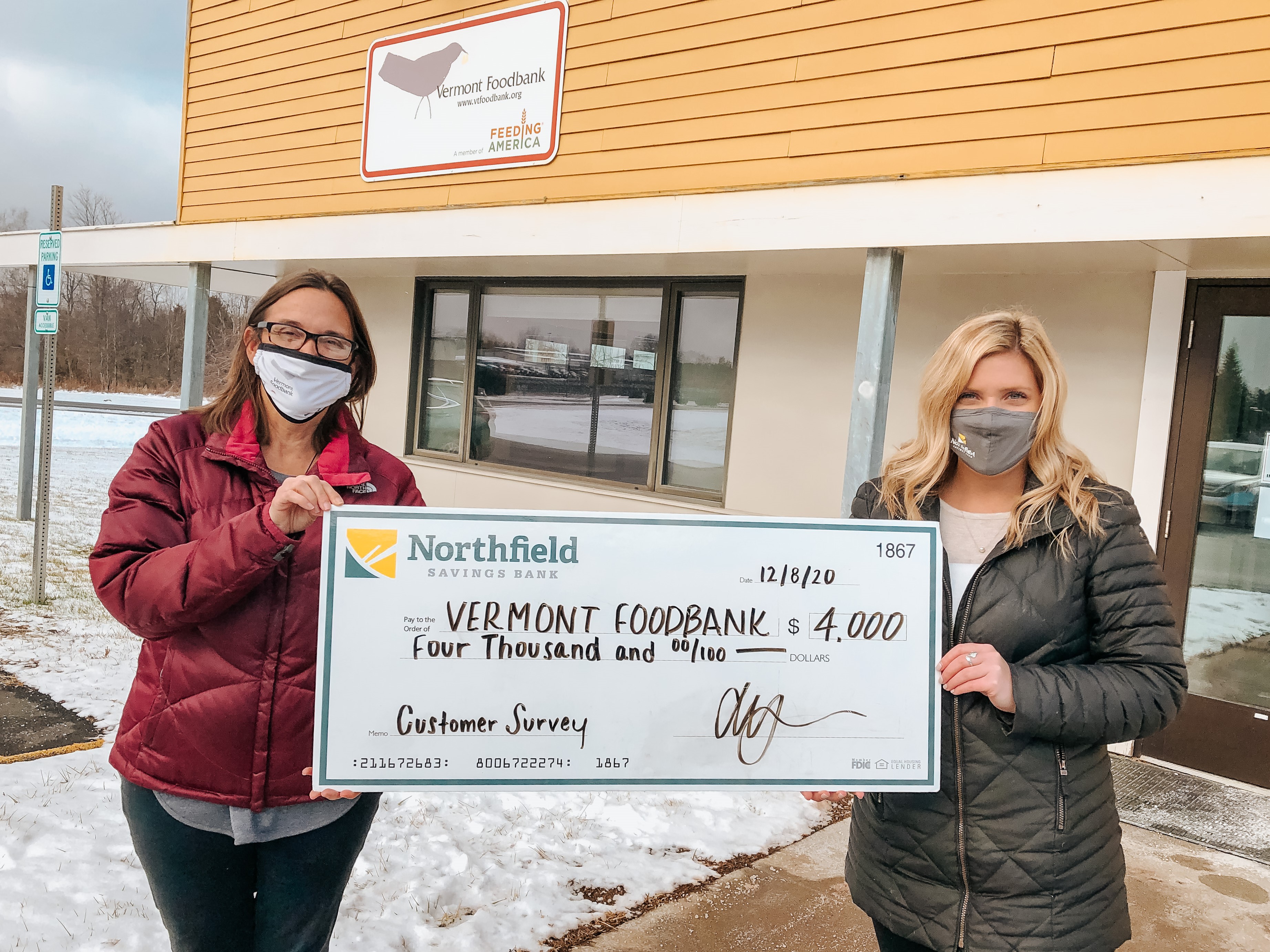 Northfield Savings Bank (NSB) was pleased to donate $4,000 to the Vermont Foodbank as the beneficiary of NSB's Annual Customer Satisfaction Survey. For each completed survey returned to NSB, $3.00 was donated to the Vermont Foodbank.
Northfield Savings Bank is proud to support the Vermont Foodbank and their important mission to feed Vermonters, especially during this time of unprecedented need.
NSB is also proud to report high customer satisfaction results!
****
Northfield Savings Bank donates 10 percent of its annual earnings to Vermont non-profits as part of its long-standing commitment to give back to the communities it serves. For more information about NSB's Community Giving, please visit our Community Giving page.
For more information about the Vermont Foodbank, visit vtfoodbank.org.