NSB Supports Vermont Bar Foundation
Date: 3/3/20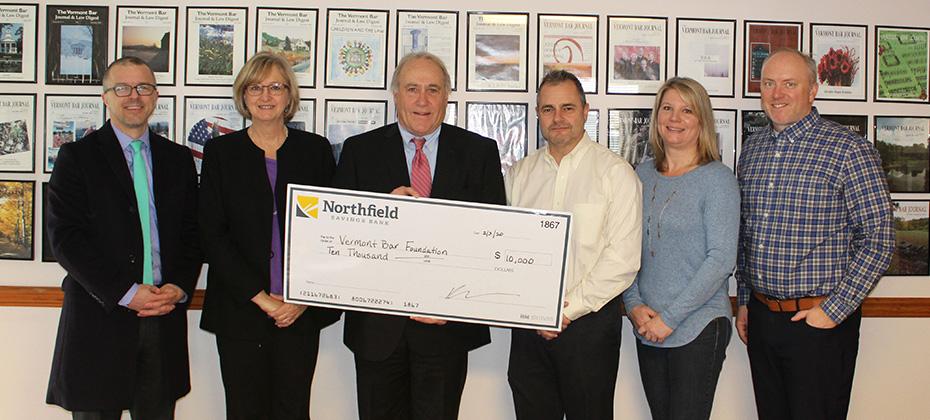 Northfield Savings Bank (NSB) is pleased to have donated $10,000 to the Vermont Bar Foundation (VBF) to help increase access to legal services for Vermonters in need.  
The VBF is a non-profit funding source for programs that expand access to justice services for low-income Vermonters. Since its inception more than 30 years ago, the VBF has distributed more than $17,000,000 to organizations ranging from legal aid providers to law school clinics and domestic violence prevention programs. For more information about the Vermont Bar Foundation, visit their website.
***
Northfield Savings Bank proudly donates 10 percent of its annual earnings to Vermont non-profits as part of its long-standing commitment to give back to the communities it serves. For more information about NSB's Community Giving, please visit our Community Giving page.