NSB Supports Capstone Community Action
Date: 5/6/19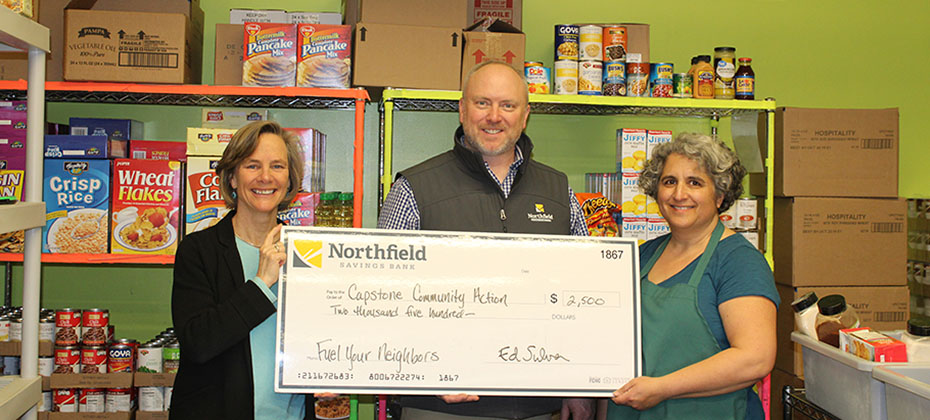 Northfield Savings Bank was proud to support Capstone Community Action's recent Fuel Your Neighbors campaign, which supports Vermonters in need of emergency food and heating assistance. 
In 2019, Capstone expects to help more than 5,000 Vermonters put food on their tables and heat in their homes, many of whom are seniors and children. The Fuel Your Neighbors campaign raised more than $138,000 for residents in need.
Capstone Community Action's mission is to provide comprehensive services to help people achieve economic well-being with dignity and develops partnerships to strengthen Vermont communities. The non-profit's commitment is to alleviate the suffering caused by poverty, to work with individuals and families to move out of poverty, and to advocate for economic justice for all Vermonters. 
****
Northfield Savings Bank donates 10 percent of its annual earnings to Vermont non-profits as part of a long-standing commitment to give back to the communities it serves.
For more information about Capstone Community Action, please visit their website.
For more information about NSB's Community Giving, visit our Community Giving page.