NSB Renews Commitment to ECHO
Date: 4/9/19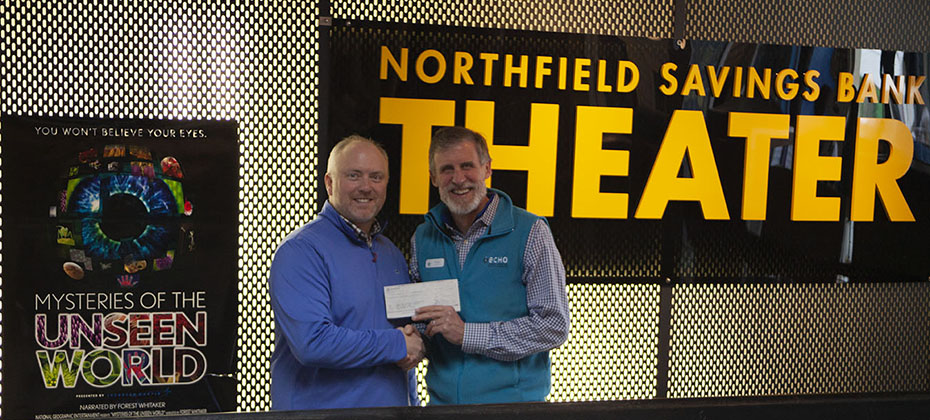 Northfield Savings Bank (NSB) is proud to have recently renewed its commitment to the ECHO, Leahy Center for Lake Champlain (ECHO) through its sponsorship of the Northfield Savings Bank 3D Theater. 
The theater presents 3D science and nature films for all ages every day. Its current offerings include "The Last Reef: Cities Beneath the Sea," "Mysteries of the Unseen World," and "Dinosaurs Alive!" Echo offers programs and exhibits related to scientific learning for every age, including animal exhibits, education about Lake Champlain, an early childhood space, and special exhibits – an Age of Dinosaurs display currently runs through May 12, 2019. 
Northfield Savings Bank is honored to support ECHO's mission of inspiring and engaging families in the joy of scientific discovery, wonder of nature and care of Lake Champlain. For more information about ECHO, Leahy Center for Lake Champlain, visit their website.