NSB Employees Give Back
Date: 6/19/19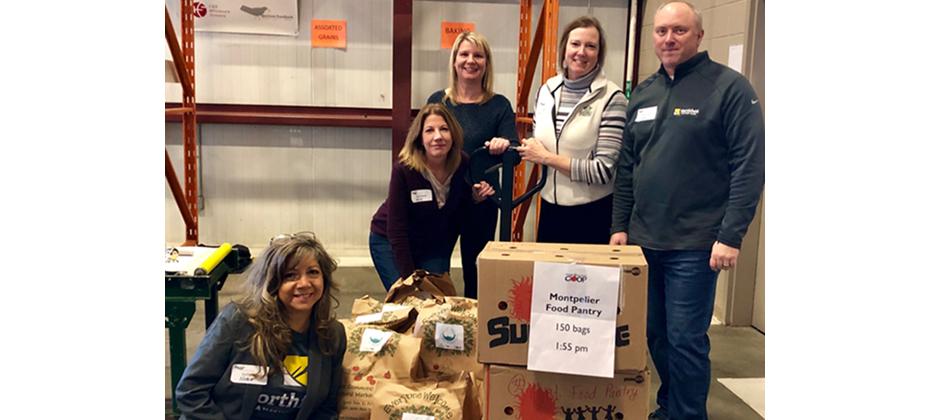 Northfield Savings Bank (NSB) employees spent more than 5,000 hours volunteering in their communities in 2018, an effort that lead to a $10,000 donation split between several Vermont non-profits chosen by the volunteers.  
The Bank's Employee Volunteerism Program encourages employees to volunteer in areas they're knowledgeable in - like assisting Vermonters with tax preparation at Capstone Community Action - and causes they're passionate about - like Meals on Wheels, which provides nutritious meals for seniors in need. Last year, NSB employees spent their time between numerous areas of care, including health and human service programs; education; community development; and programs assisting low-to-moderate income individuals. 
Employees are able to give a donation to a non-profit organization of their choosing based on the number of hours they spent in their communities. The Bank allocates $10,000 for the yearly program as a part of NSB's longstanding commitment to give 10 percent of its annual profits back to the Vermont communities it serves. 
Community Banker Hillary Williams spent some of her volunteer hours walking to benefit the Central Vermont Humane Society and the American Cancer Society. She said she believes being a part of her community outside of her workday is important.
"Volunteering is not only a great way to be involved in the community, but it also allows me to represent Northfield Savings Bank," Hillary said. "Our lives are impacted by many different factors, but if we can find the time to give a little back, we are contributing to the world becoming a better place." 
For more information about how Northfield Savings Bank gives back to the communities it serves, go to our Community Giving page.