NSB employees advance their knowledge
Date: 6/8/17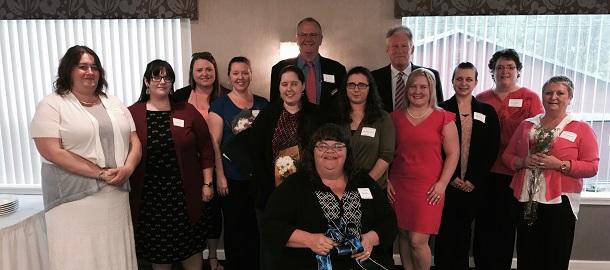 Thirteen NSB employees recently celebrated completing professional development classes through the Center for Financial Education. Diplomas and certificates in the areas of Compliance, Lending, Finance, General Banking, Human Resources, Real Estate, Customer Service and Accounting were awarded at a special banquet honoring these achievements. Several employees received multiple diplomas and certificates or were recognized for being honor students in their class.
The vast majority of the classes students participated in were held at night and over several sessions. The Bank is proud our employees are willing to take time away from their families and their personal lives in order to advance their education, leading to an even better experience for our customers.
Congratulations team NSB!