NSB Donates to Spectrum Youth and Family Services
Date: 2/26/19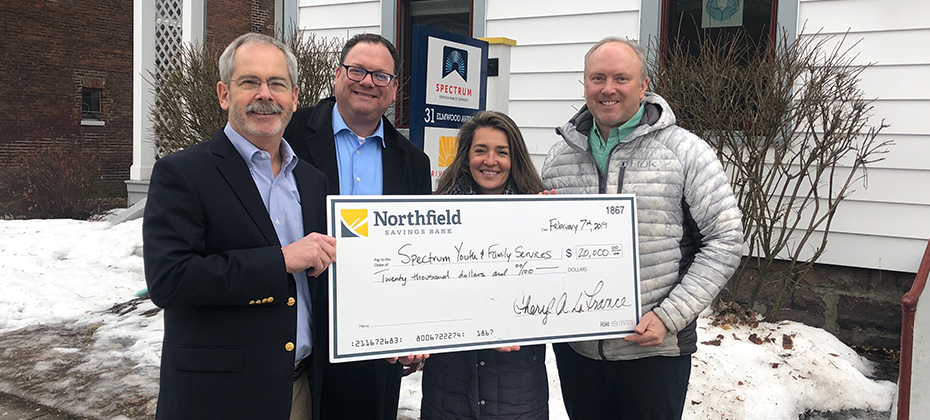 Northfield Savings Bank (NSB) is pleased to announce a recent donation of $20,000 to Spectrum Youth and Family Services to support their general funding, future projects, and overall growth.
The funds will go toward supporting youth in our community who are at risk of being homeless.
Serving the Burlington and St. Albans communities since their founding in 1970, Spectrum Youth and Family Services is a nationally recognized leader in helping youth ages 12-26 to sustain positive changes through prevention, intervention, and life skills services. Spectrum's services and programming strive to help those who face great challenges realize their vast human potential. Spectrum's efforts contribute to transforming our community for the better, as they serve about 1,500 teenagers, young adults, and their families each year.
****
Northfield Savings Bank donates 10 percent of its annual earnings to Vermont non-profits as part of its long-standing commitment to give back to the communities it serves.
For more information about Spectrum Youth and Family Services, please visit their website.  
For more information about NSB's Community Giving, visit our Community Giving page.