NSB Donates $20,000 to Special Olympics VT
Date: 12/7/18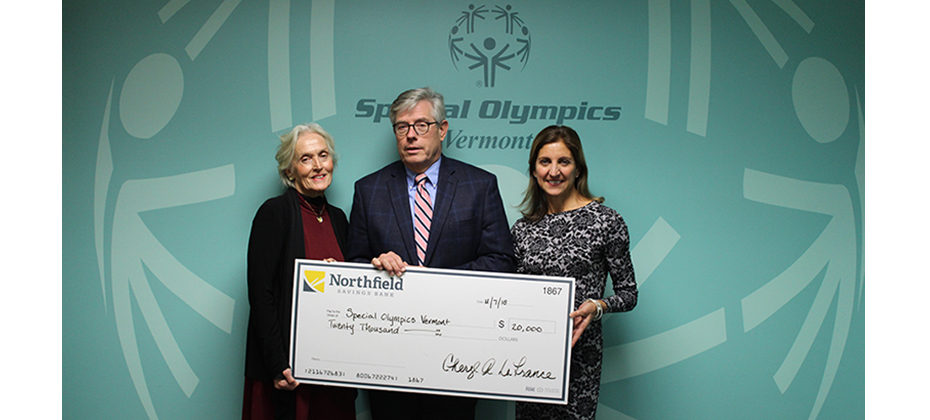 Northfield Savings Bank is pleased to announce a $20,000 donation to Special Olympics Vermont.
The funds will go toward the non-profit's Champions for Fifty campaign, a three-year capacity-building drive to expand the organization's mission of uncompromising inclusion – in schools, employment, healthcare, social activities and all sports. The organization's goal is to grow by 50 percent by its 50th anniversary in 2021.
Special Olympics Vermont works year-round to foster acceptance and inclusion of people with intellectual disabilities by using the power of sport to showcase their gifts and abilities. 

****
Northfield Savings Bank donates 10 percent of its annual earnings to Vermont non-profits as part of its long-standing commitment to give back to the communities it serves.
For more information about Special Olympics Vermont, visit Special Olympics VT's website. 
For more information about NSB's Community Giving, visit our Community Giving page.