NSB Donates $20,000 to Downstreet
Date: 11/20/18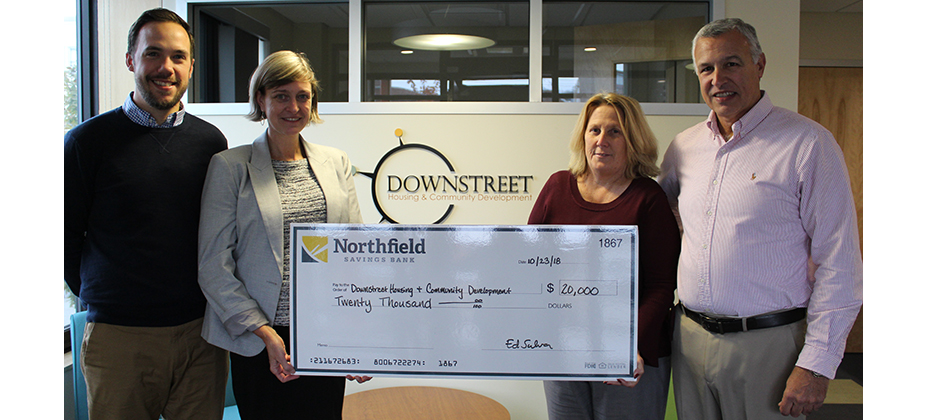 Northfield Savings Bank (NSB) was pleased to present Downstreet Housing and Community Development with a $20,000 donation to support the organization's overall growth and efficiency. 
Downstreet Housing strengthens the communities of Central Vermont by engaging with people, providing affordable homes and connecting people to the resources and services they need to thrive. Some of their offerings include home-buyer education workshops, down payment and closing cost assistance, home repair loans, and financially accessible rental housing for low-and-moderate income residents. 
Northfield Savings Bank donates 10 percent of its annual earnings to Vermont non-profits as part of its long-standing commitment to give back to the communities it serves.
For more information about Downstreet Housing and Community Development, visit www.downstreet.org
For more information about NSB's Community Giving, click here