NSB Donates $15,000 to Champlain Housing Trust
Date: 11/28/18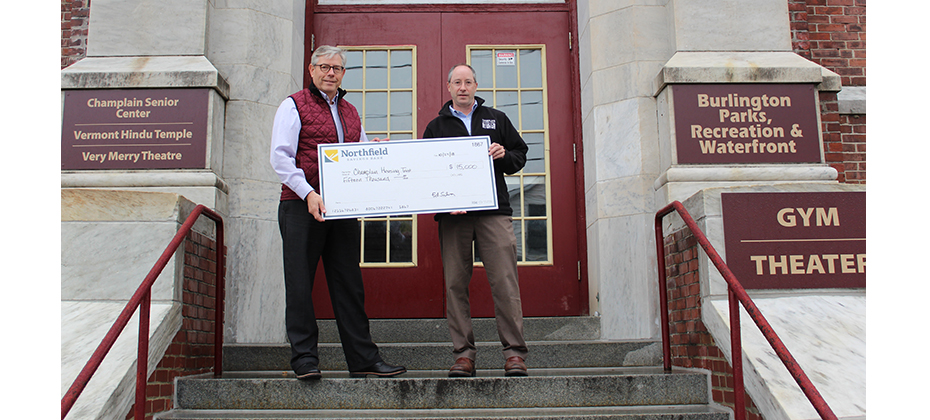 Northfield Savings Bank (NSB) is pleased to announce a recent donation of $15,000 to the Champlain Housing Trust (CHT) for the Old North End Community Center in Burlington.
The funds will go toward renovations to upgrade energy efficiency, water systems, and accessibility.
Champlain Housing Trust acquired the building on Allen Street – formally the St. Joseph School – in 2017 with the goal of creating a vibrant multi-purpose community center to serve residents of Burlington and the greater region. The center is currently home to several non-profits, as well as the Burlington Parks and Recreation Department, and hosts several programs that serve children, young adults, seniors, people with disabilities, refugees and New Americans, families living in poverty, and others.
Champlain Housing Trust is a community land trust that supports the people of Northwest Vermont and strengthens their communities through the development and stewardship of permanently affordable homes.
 
****
Northfield Savings Bank donates 10 percent of its annual earnings to Vermont non-profits as part of its long-standing commitment to give back to the communities it serves.
For more information about Champlain Housing Trust, go to http://www.getahome.org/
For more information about NSB's Community Giving, visit our Community Giving page.