NSB donates $10,500 to The Vermont Futures Project
Date: 2/20/20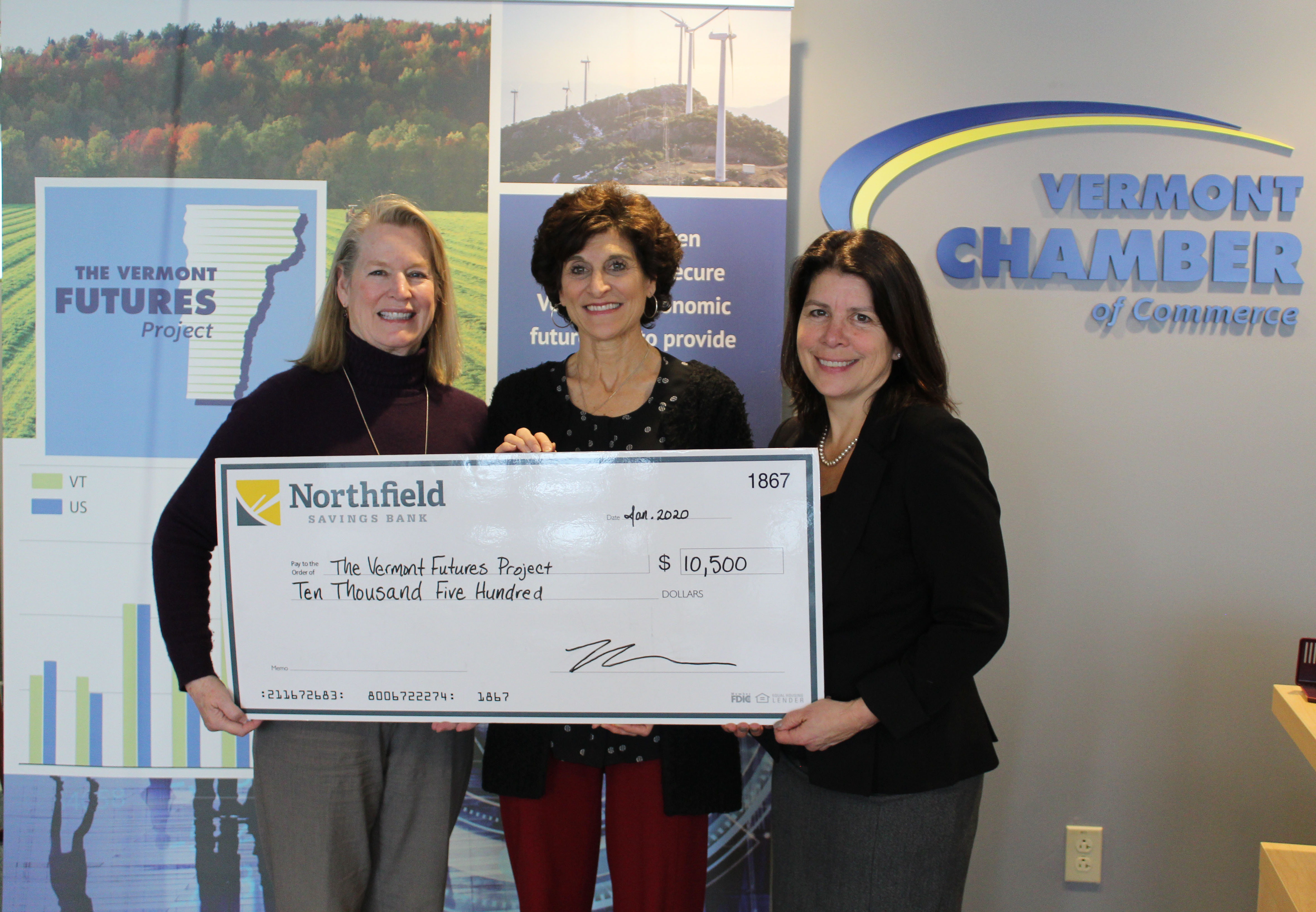 Northfield Savings Bank (NSB) is proud to support The Vermont Futures Project with a $10,500 donation.
The Vermont Futures Project, an initiative of the Vermont Chamber Foundation, is a data-driven strategy that aims to secure Vermont's economic future and provide greater opportunity for Vermonters. The project seeks to provide leadership, research and education in order to foster productive conversations and better policy – adding vision consistency beyond the state's two-year political cycles.
For more information about The Vermont Futures Project, please visit the initiative's website.
***
Northfield Savings Bank proudly donates 10 percent of its annual earnings to Vermont non-profits as part of its long-standing commitment to give back to the communities it serves. For more information about NSB's Community Giving, please visit our Community Giving page.