NSB Donates $10,000 to United Way of Northwest Vermont
Date: 11/22/19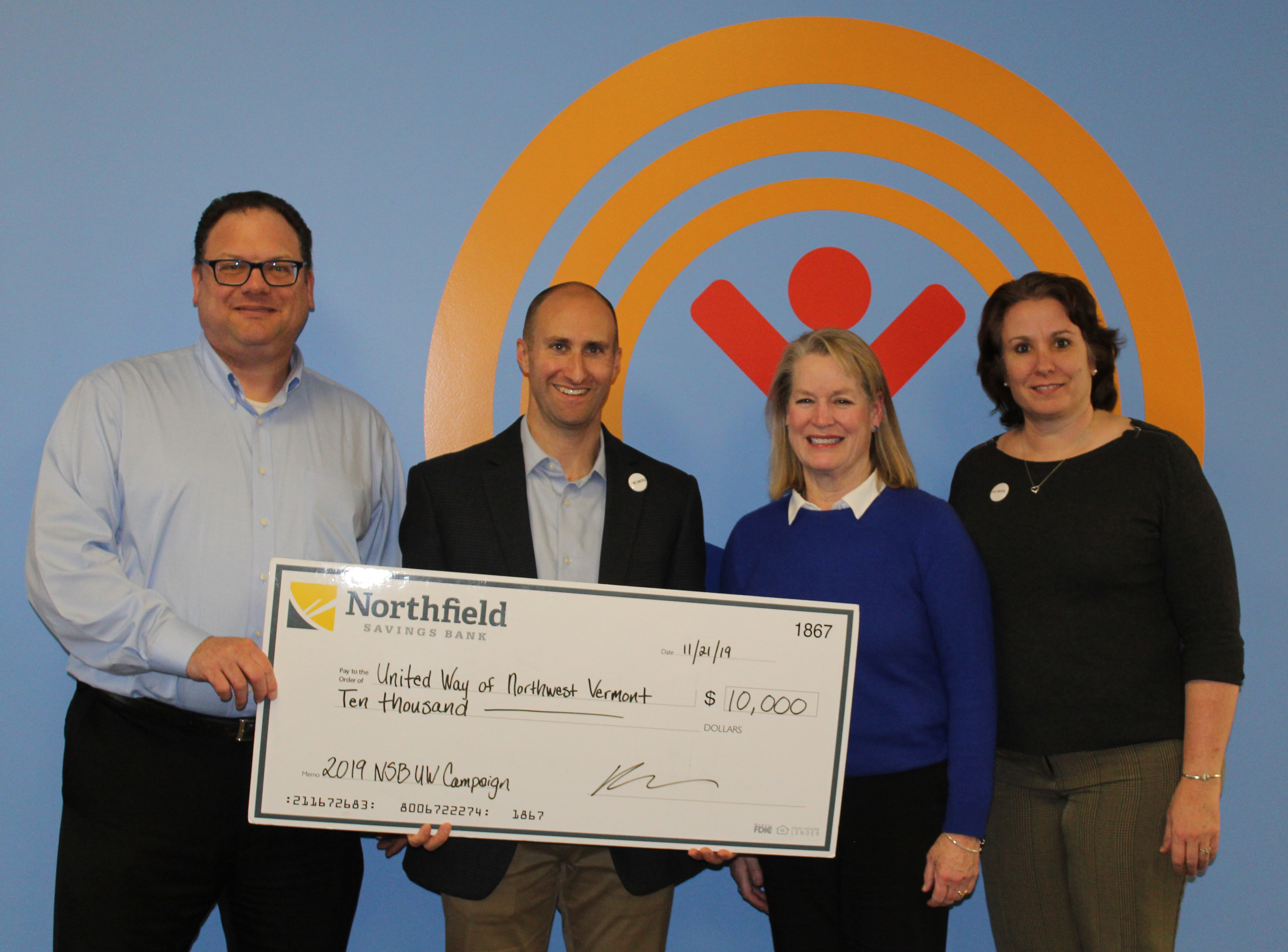 Northfield Savings Bank (NSB) is pleased to announce a $10,000 gift to the United Way of Northwest Vermont (UWNWVT) in support of the Bank's 2019 – 2020 United Way Workplace Campaign. The gift was also in special recognition of Donna Austin-Hawley, Senior Vice President and Chief Human Resources Officer at NSB, who is the 2019 Campaign Chair at UWNWVT.
NSB's United Way Workplace Campaign raised funds via employee participation for individuals in Northwest and Central Vermont who need help meeting basic needs like food, clothing and housing. The Bank has been involved in United Way's annual campaign in some capacity for several decades, with employee participation reaching 87 percent this year. Northfield Savings Bank and its employees are proud to support and be involved in community organizations that work to improve the quality of life for all Vermonters. 
The United Way of Northwest Vermont aims to build a stronger Northwest Vermont by mobilizing the community to improve people's lives. The organization fights for the education, financial stability and health of every person in Chittenden, Franklin and Grand Isle counties. For more information about UWNWVT, please visit their website.
****
Northfield Savings Bank donates 10 percent of its annual earnings to Vermont non-profits as part of its long-standing commitment to give back to the communities it serves. For more information about NSB's Community Giving, please visit our Community Giving page.