NSB Donates $10,000 to Fletcher Free Library
Date: 3/28/19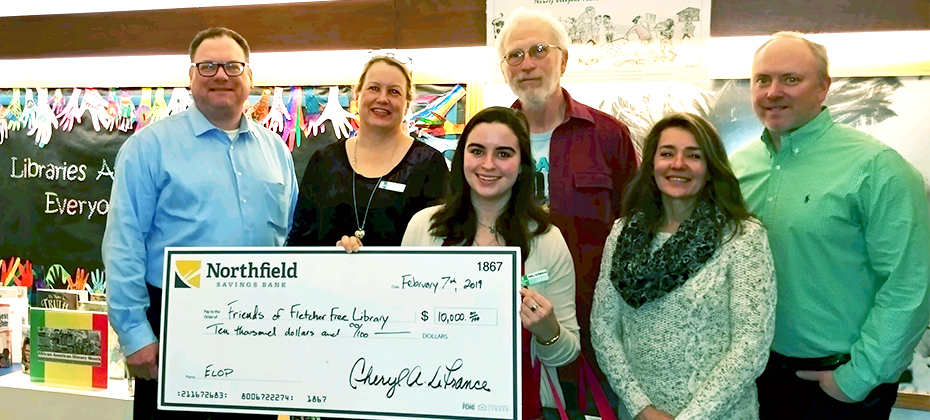 Northfield Savings Bank (NSB) is pleased to announce a recent donation of $10,000 to Fletcher Free Library to support their Early Literacy Outreach Program (ELOP), a program that brings early literacy to home daycare providers.
The funds will go toward increasing ELOP's capacity to enrich the experiences of children and home daycare providers in the Burlington community.
Fletcher Free Library's mission is to inform, enrich and nurture lifelong learners, and this program introduces a new way to reach children ages 0-5 years old. ELOP equips volunteers with the training they need to lead story time and prepare children for kindergarten with simple early literacy lesson plans. The volunteers will also help children develop foundational skills and provide lasting relationships with providers, children, and families.
****
Northfield Savings Bank donates 10 percent of its annual earnings to Vermont non-profits as part of its long-standing commitment to give back to the communities it serves.
For more information about Fletcher Free Library, please visit their website.
For more information about NSB's Community Giving, visit our Community Giving page.