NSB Announces Promotions in Central VT
Date: 3/12/20

For Immediate Release: March 12, 2020
Contact: Kathryn Goulding, Northfield Savings Bank 
802-661-5266, Kathryn.Goulding@nsbvt.com
Central Vermont – Northfield Savings Bank (NSB) is pleased to announce two promotions which serve to continue NSB's tradition of friendly, top-tier service from its Community Banking and Mortgage Banking teams.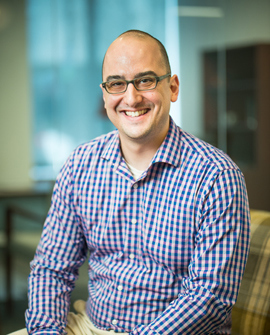 Josh Moreno – Community Banking Officer
Josh Moreno has been appointed Community Banking Officer in NSB's Montpelier office, having previously served as Senior Community Banker at the same location. In his new position, Moreno will oversee the Montpelier branch operations; continue to work with NSB's customers in and around Montpelier; and maintain and grow his active role in business development activities throughout the market. 
Moreno joined NSB in the fall of 2019 as Senior Community Banker after relocating from the Philadelphia market. His expertise in branch management and business banking spans 10 years, primarily in the Anchorage, Alaska and Philadelphia, Pennsylvania markets. 
In his previous positions, Moreno focused on coaching and developing staff in community and business banking, and gained high-level knowledge working in private and commercial banking. Moreno's educational background is in corporate communications and business studies. He currently holds Series 6 and 63 licenses and is licensed in Pennsylvania to sell life, accident, and health insurances. Moreno is an active member of the Montpelier community. He and his family reside in Montpelier.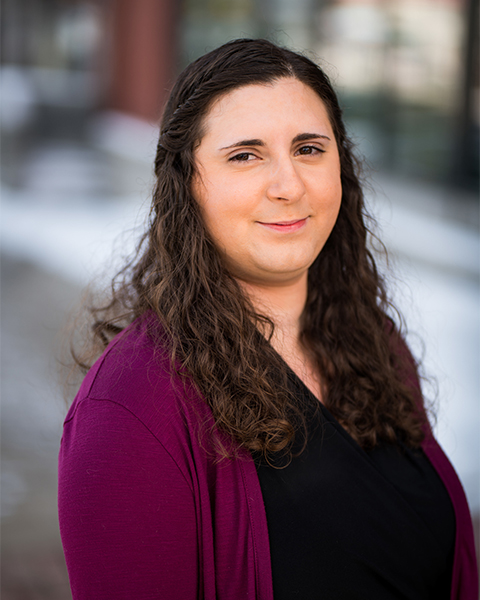 Sam Abare – Mortgage Banker 
Sam Abare has been promoted to Mortgage Banker after eight years of providing exceptional customer service in NSB's Community Banking and Mortgage departments. In her new position, Abare guides customers through the residential home buying, construction, and refinance processes. She is based out of NSB's Northfield office. 
Abare began her banking career at NSB as a Community Banker in Northfield before being promoted to Senior Community Banker and then Mortgage Closing Specialist II, where she coordinated with buyers, realtors and attorneys to ensure residential mortgage closed smoothly and efficiently.
Abare holds a diploma in residential mortgage lending from the Center for Financial Training, in addition to multiple diplomas and certificates related to management, customer service, and branch safety. She has also completed the Northern New England School of Banking and Dale Carnegie Leadership programs. Abare was previously on the Board of Directors for Home Share Now, and actively volunteers for the Special Olympics Vermont Penguin Plunge, Lake Champlain Dragon Boat Festival, and Community Harvest of Central Vermont. She lives in Moretown with her family. 
"Josh and Sam's experience and dedication to ensuring customer satisfaction will enhance our Community Banking and Mortgage Banking teams in Central Vermont," said Cheryl LaFrance, Senior Vice President and Chief Operating Officer at Northfield Savings Bank. "We are proud of their individual accomplishments and congratulate them both on their new roles." 
About Northfield Savings Bank
Northfield Savings Bank was founded in Northfield, VT in 1867. Over more than 150 years, assets have grown to over $1 billion, and NSB is the largest independent bank headquartered in Vermont. NSB is a full-service bank offering a full range of community banking, commercial banking and mortgage banking services to consumer and commercial customers. Investment services are available through Northfield Investment Services*. Also known for its role as a corporate citizen, NSB proudly donates 10% of profits to Vermont community organizations. Donations exceeded $650,000 in 2019 to more than 200 community organizations. Northfield Savings Bank operates 13 branches throughout central Vermont and Chittenden County stretching from Bethel to Greater Burlington. Member FDIC. Equal Housing Lender. www.nsbvt.com
* Securities, advisory services and insurance products are offered by, and investment Consultants are registered with, INFINEX INVESTMENTS, INC., member FINRA/SIPC, and a Registered Investment Advisor.  Investment Consultants are employees of Northfield Savings Bank, a financial institution, and registered with INFINEX INVESTMENTS, INC., a registered broker dealer.  Northfield Investment Services is a trade name of Northfield Savings Bank.  Northfield Savings Bank is not a broker dealer. Infinex and Northfield Savings Bank are independent entities.
Investment products are: not a deposit, not FDIC insured, not insured by any federal government agency, not guaranteed by the bank, and may go down in value.