NSB Announces Organizational Changes
Date: 3/11/19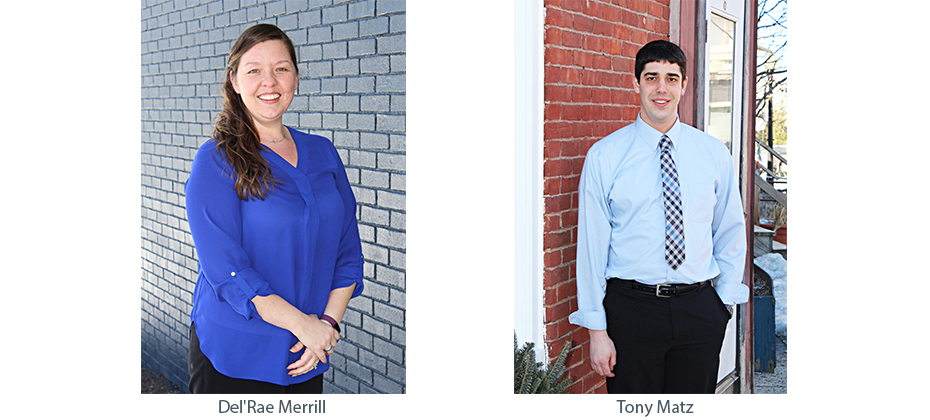 For Immediate Release: March 11, 2019
Contact: Kathryn Goulding, Northfield Savings Bank
802-661-5266, Kathryn.Goulding@nsbvt.com
Northfield Savings Bank Announces Organizational Changes at Bethel and Randolph Offices

Central Vermont - Northfield Savings Bank (NSB) is pleased to announce two organizational changes which serve to continue the tradition of friendly, top-tier service at its Bethel and Randolph branches.
Del'Rae Merrill: Community Banking Officer, Bethel
Del'Rae Merrill has been appointed Community Banking Officer of the Bethel branch, from the position of Senior Community Banker at the same office. Merrill oversees the general operations of the branch, supports employee development, and works to ensure NSB's continued involvement within the community. 
Merrill began her banking career at NSB more than 18 years ago as a Community Banker, and worked briefly in Deposit Operations before continuing her path at NSB in Community Banking.
Merrill holds several certificates from the Center for Financial Training and Education Alliance. She is an American Red Cross Coordinator, and serves as the treasurer for Pittsfield Volunteer Fire & Rescue. Merrill lives in Stockbridge with her husband, Brian, and stepson, Wyatt.
Tony Matz: Community Banking Officer, Randolph
Tony Matz has been promoted to Community Banking Officer at the Randolph branch, having previously served as Senior Community Banker at the Northfield office. In his new role, Matz manages the day-to-day operations of the Randolph branch while ensuring staff development.
Matz joined NSB in 2016 as a Senior Community Banker after beginning his banking career in Central Vermont in 2012.
Matz holds several certificates from the Center for Financial Training and Education Alliance, and attended Johnson State College. He is the Assistant Men's Varsity Basketball Coach at Williamstown Middle and High School, and has worked on the fundraising committee for the Green Mountain United Way. Matz lives in Barre with his wife, Alyssa.
Merrill's and Matz's promotions come following the retirement of Peter Reed, who worked as the Senior Community Banking Officer at both the Randolph and Bethel branches. Reed, who retired after a 39-year career in the banking and securities industry, will be continuing his community work as a chair of the Randolph Economic Development Council, as well as a board member of both the Randolph Area Community Development Corporation and Gifford Medical Center.
"We thank Peter for his sound leadership of the Randolph and Bethel branches and wish him all the best in his retirement," said Deb Kerin, Vice President of Community Banking for Central Vermont. "We are pleased to have both Del'Rae and Tony taking over the reins, and know that their attention to superior customer service will serve our clients well."
About Northfield Savings Bank
Northfield Savings Bank was founded in Northfield, VT in 1867. Over more than 150 years, assets have grown to over $1 billion, and NSB is the largest independent bank headquartered in Vermont. NSB is a full-service bank offering a full range of community banking, commercial banking, mortgage banking, and investment services to consumer and commercial customers. Also known for its role as a corporate citizen, NSB proudly donates 10% of profits to Vermont community organizations. Donations exceeded $600,000 in 2018 to more than 200 community organizations. Northfield Savings Bank operates 13 branches throughout central Vermont and Chittenden County stretching from Bethel to Greater Burlington. Member FDIC. Equal Housing Lender. www.nsbvt.com