NSB Announces Changes to Board of Trustees
Date: 8/8/18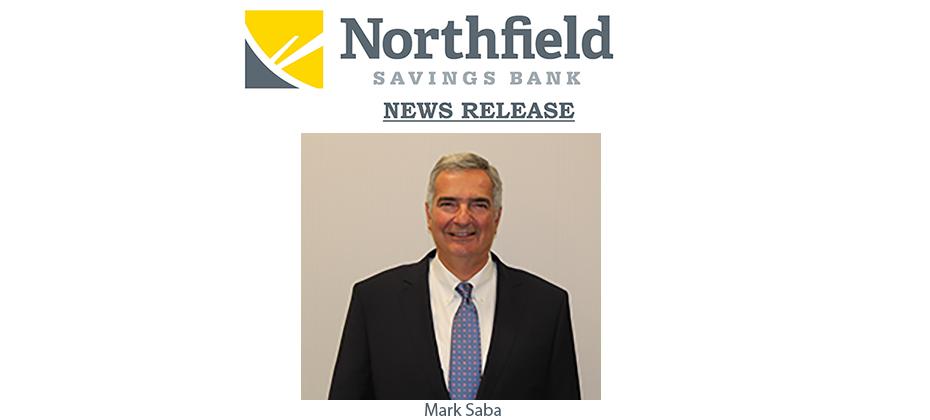 For Immediate Release: August 7, 2018
Contact: Kathryn Goulding, Northfield Savings Bank
802-661-5266, Kathryn.Goulding@nsbvt.com
Northfield Savings Bank Announces Changes to its Board of Trustees
Chittenden County and Central VT - Northfield Savings Bank (NSB) announces changes to its Board of Trustees. The Bank is appreciative and thankful to outgoing Board member Robin Nicholson for 18 years of dedicated service, and pleased to welcome Mark Saba. 
Nicholson's span of service on the Board ended in April. Nicholson, who resides in Barre, is continuing on as a Corporator for the Bank. 
"As a successful businessperson, Robin exemplifies a strong Central Vermont work ethic. As a community stalwart, she is a major asset to the organizations she has helped lead. As a friend, she is always supportive while providing sage counsel. It would be hard to find anyone that has better embodied the spirit of Northfield Savings Bank over these past two decades," said Northfield Savings Bank President and CEO Thomas Leavitt. 
Saba, of Burlington, began his Board tenure in April. He is President of Saba Automotive Group, Saba Marine LLC and Bay Harbor Marina, Inc.; as well as Partner of Gaines Marina, Inc. His enterprises span Washington, Chittenden and Rutland Counties in Vermont and Clinton County in New York. 
"A Corporator of Northfield Savings Bank for five years, Mark Saba has been an active presence in support of the Bank on several levels. His service on community and trade organization boards has further burnished his leadership and governance experience," Leavitt said. "We are pleased to welcome him to the Board." 
The Board of Trustees is also comprised of: J. Timothy Burke; Nicole M. Carignan; Laura Carlsmith; Brian C. Eagan; Jonathan M. Jamieson; Thomas S. Leavitt; John W. Lyon; Mary Alice McKenzie; Thomas Robbins and Lauren D. Wobby. 
Burke, previously Vice Chair of the Board, succeeded Eagan as Board Chair; and McKenzie took over as Vice-Chair during the every three-year rotation of Board assignments. 
About Northfield Savings Bank 
Northfield Savings Bank was founded in Northfield, VT in 1867. Over 150 years, assets have grown to more than $950 million, and NSB is the largest independent bank headquartered in Vermont. NSB is a full-service bank offering a full range of community banking, commercial banking, mortgage banking, and investment services to more than 30,000 consumer and commercial customers. Also known for its role as a corporate citizen, NSB proudly donates 10 percent of profits to Vermont community organizations. Donations exceeded $300,000 in 2017 to more than 200 community organizations. Northfield Savings Bank operates 13 branches throughout Central Vermont and Chittenden County stretching from Bethel to Greater Burlington. Member FDIC. Equal Housing Lender. www.nsbvt.com