November 10th is Declared Donna Gerdes Day at NSB
Date: 11/10/20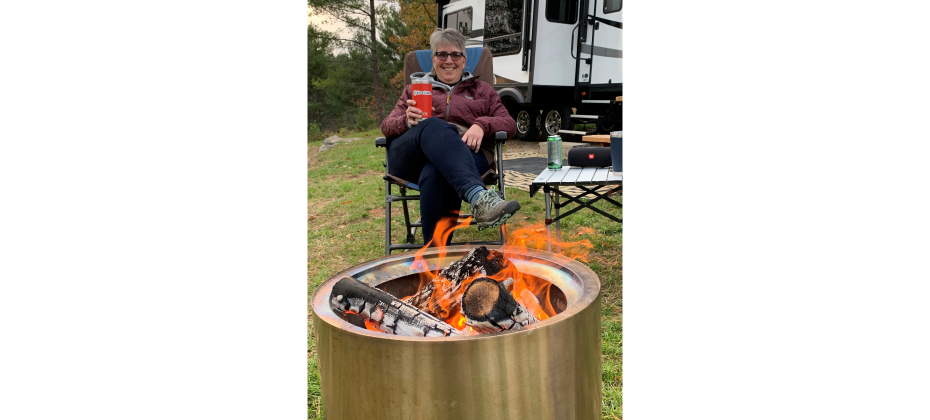 Donna Gerdes enjoying what she likes to do most when she is not working – camping with her family.
Thomas Leavitt, Northfield Savings Bank (NSB) President & CEO, has declared November 10, 2020 as Donna Gerdes Day at NSB.  Donna is being honored for 40 years of service. November 10 is the day the Bank celebrates its first annual Gold & Gray Years of Service virtual event at NSB – a new program that follows the inspiration of the Ten Den recognition tradition.
Donna began her NSB career as a Real Estate Officer on May 19, 1980 in the Northfield branch. After four decades of unwavering loyalty to NSB, various office locations, and eight successive positions, Donna has come full circle and returned to the Northfield office where she now serves as the Bank's Collections Officer.
During her time with NSB Donna has earned the admiration of her co-workers and customers and is proud to now be working alongside her son, Eric Gerdes, a Community Banker in Northfield. NSB has been the beneficiary of Donna's thoughtful and caring approach with customers, and the shining example she sets for her co-workers.
Donna celebrated her 40-year anniversary in the Northfield office with a 40-year pin and other gifts of appreciation presented by Tom Leavitt and VP – Commercial Credit Rob Wheeler, with warm memories shared amongst current and past co-workers.