Northfield Savings Bank Leases Space on Church Street Marketplace
Date: 7/1/22
July 1, 2022
Contact: Sherry Doane / Vice President – Operations
                              Sherry.Doane@nsbvt.com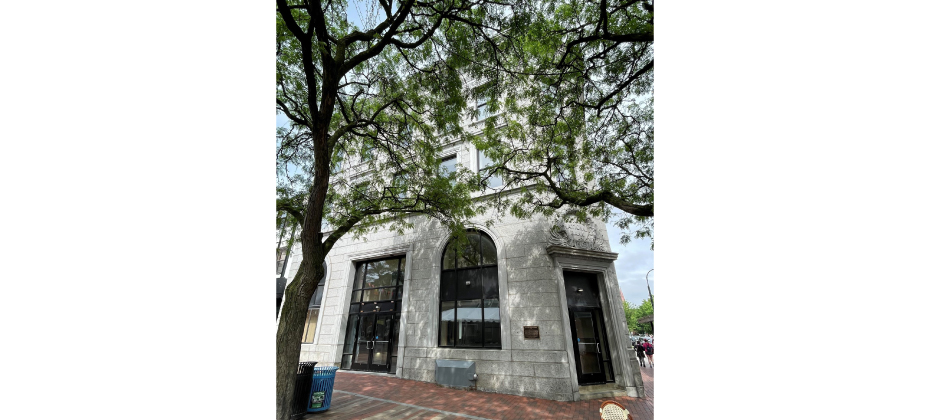 Northfield Savings Bank (NSB) has entered into a long-term lease to occupy space in the building on the corner of Church Street and College Street on the Church Street Marketplace.  Included will be a branch banking center at 116 Church Street and second floor office space with entry at 186 College Street.
NSB has been represented by White & Burke Real Estate Advisors.  NSB is working with landlord Grandview Farms and architectural and contractor partners in developing plans for the fit-up of the new Marketplace Office.  Expected occupancy is in second quarter 2023.  
NSB is currently operating a branch banking office at 160 College Street and a commercial banking office at 210 College Street.   Upon moving into the Marketplace Office, NSB will be ending its 18 years of operating from the 160 College Street branch.  NSB will be maintaining its operations at 210 College Street.
Commented NSB Chief Operating Officer, Cheryl LaFrance, "We are excited to pursue our next phase of growth from the heart of downtown Burlington.  We will be bringing this beautiful historic facility back to its origins as a hub of financial life in Vermont's largest city.  Our move-in date will correspond with 20 years of continuous expansion in Chittenden County, and we look forward to serving our customers and new relationships from a space designed around their banking interests."

***
About Northfield Savings Bank
Northfield Savings Bank is the largest bank headquartered in Vermont, with 14 branches serving consumer and commercial customers in central Vermont and Chittenden County. Founded in 1867, NSB has remained a mutual institution throughout its history, focused on strong community impact in the Green Mountain State. NSB's full range of products and services is detailed at nsbvt.com.