Northfield Savings Bank Completes Changes to Board of Trustees
Date: 8/31/21

For Immediate Release: August 31, 2021
Contact: Aly Campbell 
Northfield Savings Bank 
Aly.Campbell@nsbvt.com
Central VT and Chittenden County - Northfield Savings Bank (NSB) recently completed an every-third-year transition in the leadership of its Board of Trustees. Mary Alice McKenzie has succeeded J. Timothy Burke as Board Chair and John Lyon has succeeded McKenzie as Board Vice Chair. They each have the same roles on the Board of Directors of Northfield Mutual Holding Company.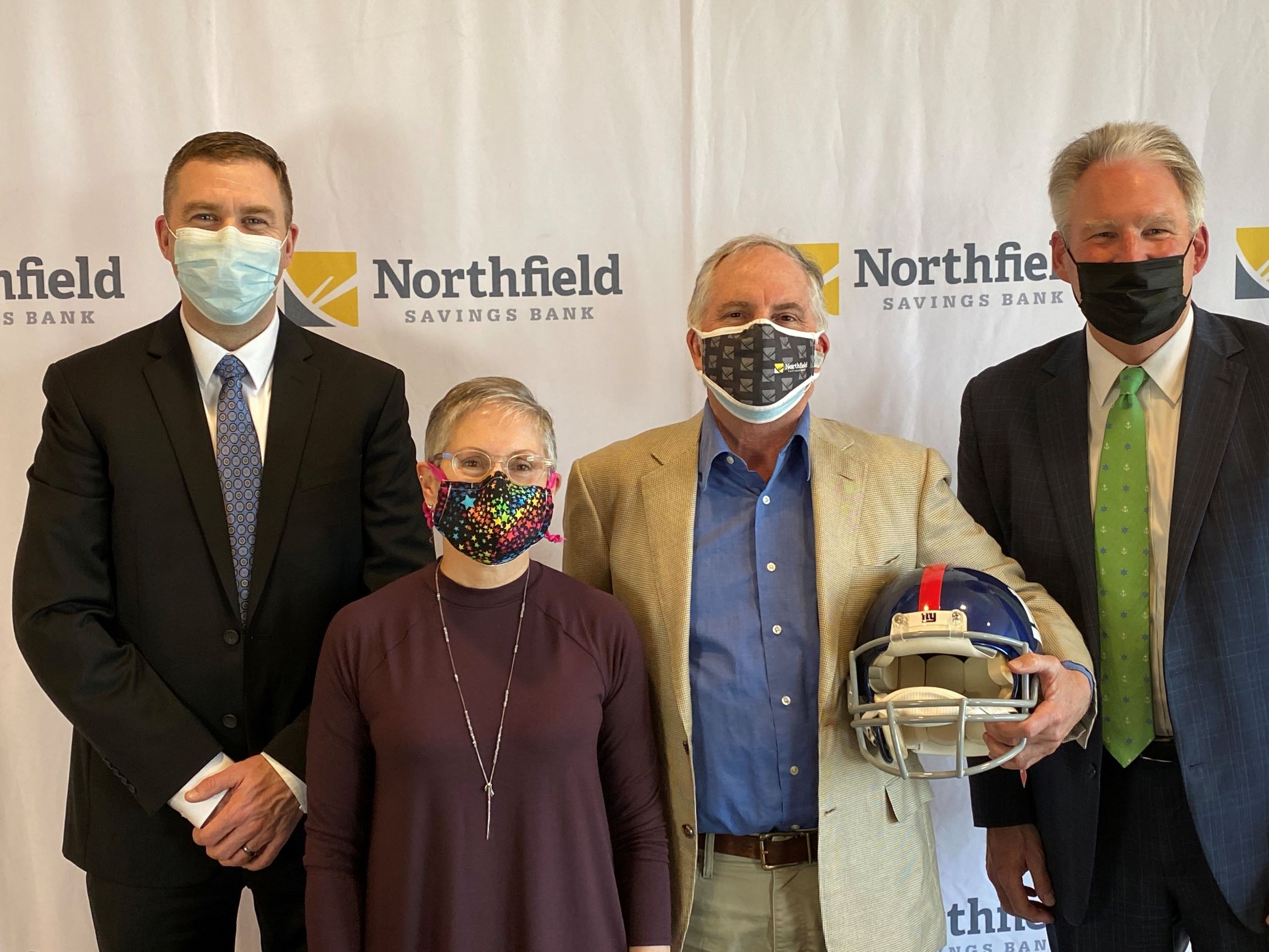 McKenzie has a depth of leadership experience in Vermont.  She was President and CEO of McKenzie of Vermont from 1985 through 2000.  She served as General Counsel at the Vermont State Colleges 2001-2005 and then practiced law in the firm of Paul Frank + Collins. Most recently McKenzie led the Boys and Girls Club of Burlington for a decade as Executive Director.  She has served on various boards and commissions in our state.
McKenzie is a Vermont native and attended Rice Memorial High School. She graduated from St. Mary's College in South Bend, Indiana, and Valparaiso University School of Law. She lives in Colchester with her husband, Allan Rodgers. They have five children.
Lyon is Co-owner and General Manager of Wilkins Harley-Davidson in Barre. Wilkins is widely recognized for its outstanding service model and is the most awarded dealership in New England. Before joining the family business, Lyon was a practicing attorney. He is active in the community and has most recently served on the Governor's Economic Recovery and Mitigation Task Force.
Lyon is a graduate of Norwich University. He earned his law degree at Quinnipiac University. He, his wife Jennifer, and their daughter live in Barre.
In recognizing these appointments approved by Corporators of the company, bank president and CEO Thomas Leavitt said, "We welcome Mary Alice and John to their well-earned assignments leading our Board. They each bring a rich blend of skills, background, and deep roots in Vermont to help guide Northfield Savings Bank through our next phase of growth." Leavitt added, "Tim Burke provided exemplary leadership during our successful NSB 2020 strategic plan and was a rock-solid presence throughout our effective response to the challenges of the pandemic. We are fortunate to have such devoted stewards overseeing our governance."  
"I am honored to serve as chair of the Northfield Savings Bank board," said McKenzie. "It is a privilege to work with a dedicated group of board members, management and employees who care deeply about the health of our communities as well as our Vermont economy. NSB, a true local bank, has an exciting and vital role to play in Vermont and I look forward to being part of its mission." 
In addition to McKenzie, Lyon, and Burke, the Northfield Savings Bank Board of Trustees consists of: Nicole Carignan; Laura Carlsmith; Kyle Dodson; Brian Eagan, Jonathan Jamieson, Thomas Leavitt, Thomas Robbins, and Mark Saba.
About Northfield Savings Bank
Northfield Savings Bank is the largest bank headquartered in Vermont, with 14 branches serving consumer and commercial customers in central Vermont and Chittenden County. Founded in 1867, NSB has remained a mutual institution throughout its history, focused on strong community impact in the Green Mountain State. NSB's full range of products and services is detailed at nsbvt.com.