Northfield Savings Bank Announces Promotion of Mary Gleason
Date: 2/20/19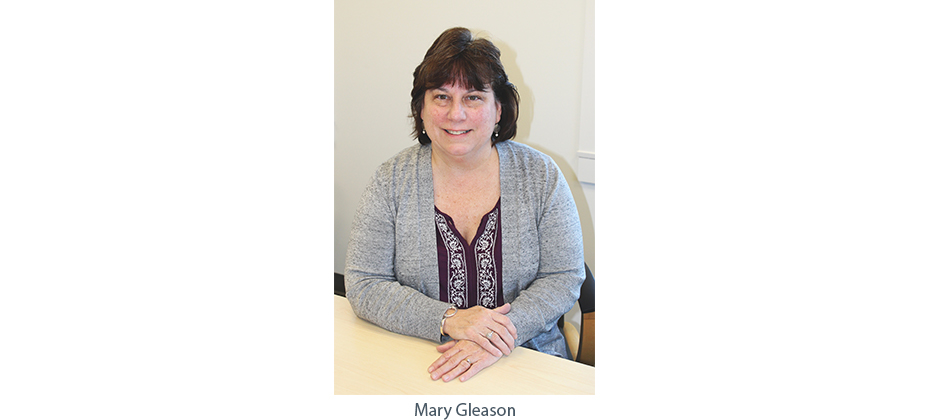 For Immediate Release: February 19, 2019
Contact: Kathryn Goulding, Northfield Savings Bank
802-661-5266, Kathryn.Goulding@nsbvt.com

Northfield Savings Bank Announces Promotion of Mary Gleason to
Senior Community Banking Officer

Chittenden County - Northfield Savings Bank (NSB) is pleased to announce the recent promotion of Mary Gleason to Senior Community Banking Officer at the Shelburne Road office in South Burlington. A 15-year veteran of NSB, Gleason is responsible for overseeing and growing the daily operations at the Shelburne Road branch.
Gleason has more than 40 years of experience in the banking industry. She joined NSB as the Assistant Branch Manager at the Shelburne Road office in 2004 before taking on the role of Community Banking Officer for the same location in 2008. She is a graduate of the New England School of Banking; possesses a retail lending diploma from the American Institute of Banking; and completed the Zenger Miller Frontline Leadership program.
In the community, Gleason is a member of the Board of Directors at the King Street Center, as well as a member of the Alzheimer's Association Leadership board. She has two daughters and lives in South Burlington with her husband.
"Mary's steadfast devotion to ensuring a positive experience for all customers has made her a key member of the Northfield Savings Bank team for 15 years," said Chris Jarvis, NSB's Vice President of Community Banking in Chittenden County. "We are all proud of her and congratulate her on her new role."

About Northfield Savings Bank
Northfield Savings Bank was founded in Northfield, VT in 1867. Over more than 150 years, assets have grown to over $1 billion, and NSB is the largest independent bank headquartered in Vermont. NSB is a full-service bank offering a full range of community banking, commercial banking, mortgage banking, and investment services to more than 30,000 consumer and commercial customers. Also known for its role as a corporate citizen, NSB proudly donates 10% of profits to Vermont community organizations. Donations exceeded $600,000 in 2018 to more than 200 community organizations. Northfield Savings Bank operates 13 branches throughout central Vermont and Chittenden County stretching from Bethel to Greater Burlington. Member FDIC. Equal Housing Lender. www.nsbvt.com