Northfield Savings Bank Announces Promotion of Chad Hutchins
Date: 1/25/19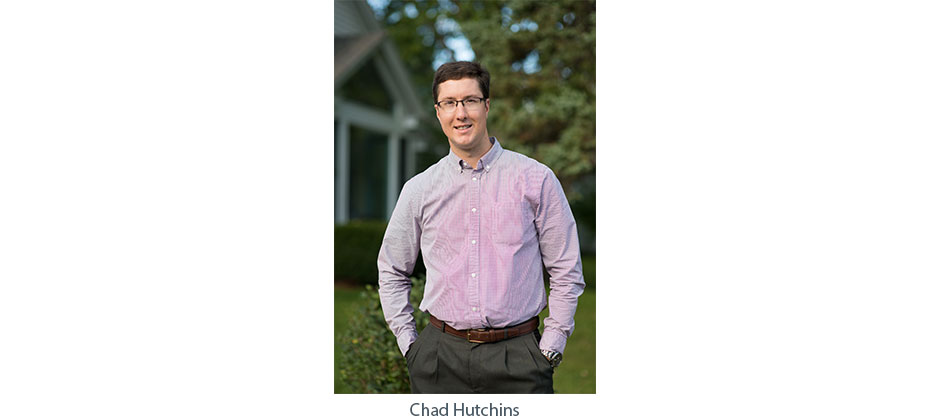 For Immediate Release: January 22, 2019
Contact: Kathryn Goulding, Northfield Savings Bank
802-661-5266, Kathryn.Goulding@nsbvt.com

Northfield Savings Bank Announces Promotion of Chad Hutchins to Vice President, Commercial Banking
Chittenden County, VT - Northfield Savings Bank (NSB) is pleased to announce the recent promotion of Chad Hutchins to Vice President, Commercial Banking. In this role, Hutchins will work to develop new commercial deposit and lending relationships for the Bank in the Chittenden County region through calling efforts, networking, referrals and marketing, while maintaining his existing loan and commercial banking portfolio. Hutchins is based out of NSB's Taft Corners office in Williston. 
Hutchins joined NSB in June of 2007 as a seasonal Community Banker while working toward a Bachelor of Science degree in Business Administration at the University of Vermont. He continued in this position throughout his college tenure, and started full-time at NSB in 2011 after graduation as a management trainee. Over the past seven years, Hutchins further built upon his expertise through the roles of Credit Analyst focused on commercial credit; Junior Commercial Lender; and Commercial Banking Officer. Hutchins is also a graduate of the Northern New England School of Banking; the American Bankers Association Commercial Lending School; and the American Bankers Association Graduate Commercial Lending School. 
Hutchins is the Co-Founder and Co-Director of the Eric Hutchins Memorial Hockey Tournament and Scholarship Fund; a Campaign Ambassador for United Way of Northwest Vermont; and a member of Risk Management Association Young Professionals. He resides in South Burlington.
"Chad Hutchins has a thorough understanding of the Chittenden County region he serves as well as the needs of NSB's expanding customer base," said Al Flory, Senior Vice President and Chief Lending Officer at Northfield Savings Bank. "We are proud of his accomplishments and congratulate him on his new role."
About Northfield Savings Bank
Northfield Savings Bank was founded in Northfield, VT in 1867. Over more than 150 years, assets have grown to over $1 billion, and NSB is the largest independent bank headquartered in Vermont. NSB is a full-service bank offering a full range of community banking, commercial banking and mortgage banking services to consumer and commercial customers. Investment services are available through Northfield Investment Services*. Also known for its role as a corporate citizen, NSB proudly donates 10% of profits to Vermont community organizations. Donations exceeded $600,000 in 2018 to more than 200 community organizations. Northfield Savings Bank operates 13 branches throughout central Vermont and Chittenden County stretching from Bethel to Greater Burlington. Member FDIC. Equal Housing Lender. www.nsbvt.com
* Securities, advisory services and insurance products are offered by, and investment Consultants are registered with, INFINEX INVESTMENTS, INC., member FINRA/SIPC, and a Registered Investment Advisor.  Investment Consultants are employees of Northfield Savings Bank, a financial institution, and registered with INFINEX INVESTMENTS, INC., a registered broker dealer.  Northfield Investment Services is a trade name of Northfield Savings Bank.  Northfield Savings Bank is not a broker dealer. Infinex and Northfield Savings Bank are independent entities.
Investment products are: not a deposit, not FDIC insured, not insured by any federal government agency, not guaranteed by the bank, and may go down in value.