Northfield branch renovations begin
Date: 6/8/17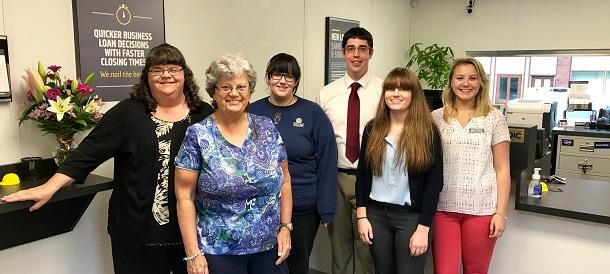 The long awaited renovation of the Northfield branch office of NSB has begun. Community Banking staff are now serving customers out of a temporary "Bank in a Box" location just around the corner from the branch. Commercial Services (Megan Cicio) and Mortgage Lending (Clayton Feiler) have relocated to the Barre branch during the reconstruction process. Their phone numbers remain the same and they are available to meet with customers throughout Central Vermont.
Customers will be able to access the office via the parking lot entrance on East Street. The temporary location includes a cash dispensing ATM. While the ATM does not take deposits, customers may use the night drop box located on the side of the building to make deposits after hours.
The plan for the building includes removing the addition (circa 1970s) on the back of the historic building, in order to provide more convenient access. Some green space will be added to the back area, formally used as excess parking. The inside will also undergo an extensive makeover to modernize and make better use of the space. A summer 2018 completion date is anticipated.
As part of the process NSB was able to donate thousands of dollars' worth of office furniture and equipment to local non-profits. Some of the organizations that benefited included Mayo Health, Northfield Senior Center, United Way, Capstone Community Action, Family Center of Washington County, Good Samaritan Haven, Good Beginnings, Duxbury Elf Shelf, Association for the Blind and Visually Impaired, Mad River Senior Center, Aldrich Library, Vermont Food Bank, Green Mountain Farm-to- School, plus the town, fire and police departments of Northfield, and the city and fire department of Barre.
Stay tuned for more updates.