Message from NSB President
Date: 3/14/23
March 14, 2023
To our customers,
This is a short note of appreciation. We are grateful for your ongoing trust and value it above all. We work hard each day to earn it.
Sometimes our effort involves extraordinary measures and endurance, such as we demonstrated during the pandemic that took our country by storm three years ago this month. At all times it focuses on the exceptional customer service that had us recognized in 2022 as "Best Bank Statewide" by the readers of Vermont Business Magazine. And it requires daily management of risk and security for everyone depending on NSB.
Over the past five days, we have been absorbing with you the news out of California and New York. The Silicon Valley Bank and Signature Bank takeovers by regulators have had an unsettling effect on the banking sector and all Americans concerned about their financial stability. We believe that the U.S. Department of Treasury, Federal Reserve, and Federal Deposit Insurance Corporation did the right thing over the weekend by ensuring that depositors of the stressed institutions would be made whole.
We are fortunate in Vermont to be of a scale where we know well our communities, our customers, our fellow bankers, and our government representatives at all levels. That attention to relationships creates a bond of mutual outcomes that we take very seriously. We are made stronger by those that choose community banks as their financial partners. We are confident we return that strength in the value we provide and the investments we make in Vermonters and the special places we call home.
Our bank operated as normal on Monday, which means it was a busy day of meeting commitments and attending to all of our operations. We did not experience instability of any kind. That is the point of my message to you today. Your faith in Vermont, in us, and in your own network of community stakeholders sends a strong signal of support. That vital contribution is the essence of our interconnected financial system. As you empower us to continue providing you and your neighbors with essential services, you make a real difference in the content and quality of life in the Green Mountain State. 
We are here and ready as always to be responsive to your banking needs. Don't hesitate to reach out to any of us. 
 
Thank you,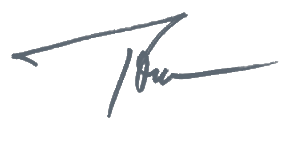 Thomas S. Leavitt
President & CEO