Lighting up the season
Date: 11/27/17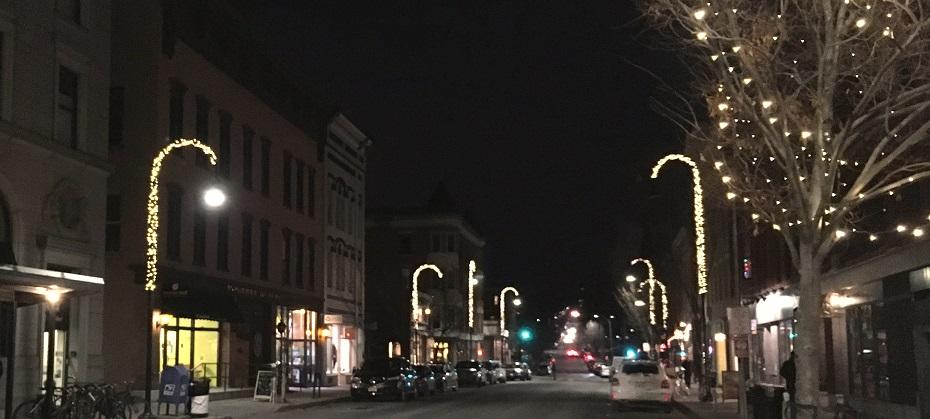 Anyone who has ever visited Burlington is familiar with the beautiful lights on the Church Street Marketplace. In 2016, the Burlington Business Association (BBA) came up with an idea to add holiday lights to some of the side streets. NSB, Burton and Burlington Telecom stepped up to donate the funds needed to make the project a reality. Lights were added on College Street, from South Winooski to St. Paul Street.
The project continues to expand, and 2017 will see the addition of lights on Center Street and on the south side of Bank Street. NSB, Burton and Burlington Telecom provided funding again this year.
Winter lights create a warm, welcoming environment, provide additional safety and help drive holiday traffic to the side street businesses. BBA aims to work with businesses throughout the downtown area to expand the scope of the lighting for upcoming holiday seasons.