Halloween Comes Early
Date: 10/26/17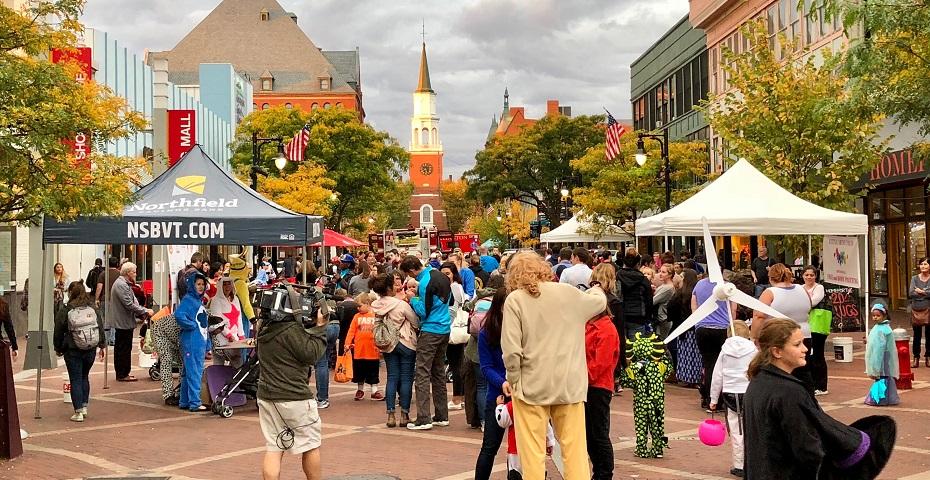 Northfield Savings Bank was the presenting sponsor of Trick-or-Treat Street on the Church Street Marketplace for an early Halloween celebration Wednesday, October 25.
Our staff members got into the theme of the day by dressing in "onesies" costumes in fun characters, including a Unicorn, a Dalmatian, a Care Bear, and a Minion. The Halloween-themed mini rubber ducks we handed out were a big hit, as were the hundreds of gold coins.  Who doesn't like a chocolate gold coin?  
Best of all,  the rain cleared away before the event and the temperature was perfect for all ages.