Four Seasons of Fun
Date: 2/5/18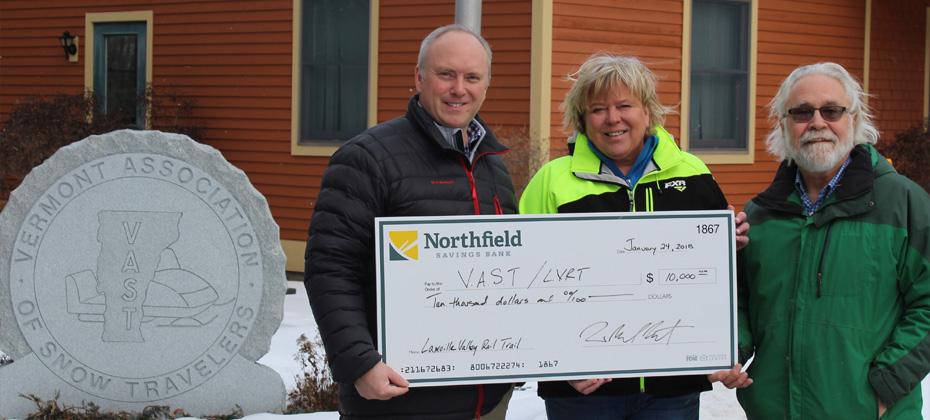 NSB is pleased to support the ongoing efforts to complete the Lamoille Valley Rail Trail (LVRT) , a four-season recreation trail located along 93 miles of the former St. Johnsbury and Lake Champlain Railroads. This historic treasure extends across some of Northern Vermont's most beautiful landscapes.
The project is a joint effort between the Vermont Association of Snow Travelers (VAST) and the Vermont Agency of Transportation (VTrans).  The partnership was launched in 2006 and the first 33 miles of trail were opened for use in 2015. The plan calls for the remaining miles to be open in stages, between 2018 and 2021. 
The trail is not just for snowmobiles. Popular activities include snowshoeing, cross-country skiing, dog sledding, horseback riding, hiking, biking, jogging or walking your pooch. The trail offers endless opportunities to exercise your body, mind and spirit.
For more information about the trail visit https://www.lvrt.org.
Pictured:  Mark Mast, VP Marketing NSB;  Cindy Locke, Executive Director of VAST; and Don Balcom, LVRT Campaign Manager.