Education is important
Date: 12/14/17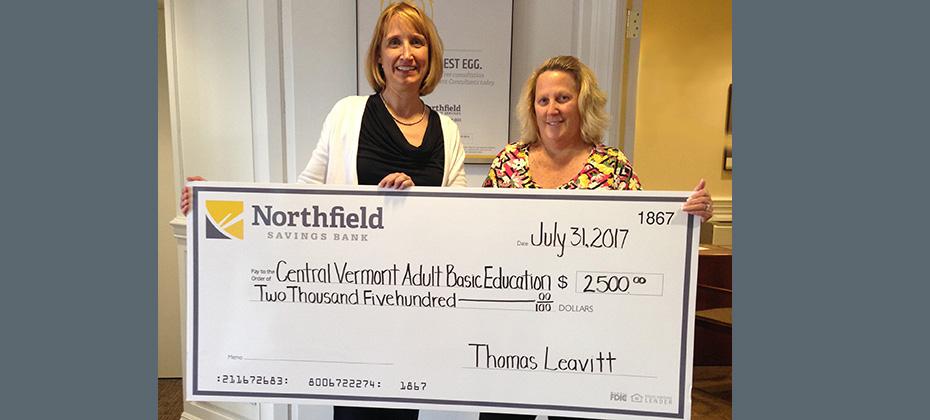 As part of our commitment to donate 10% of profits to Vermont community organizations, NSB provided funding to the Central Vermont Adult Basic Education (CVABE)  for adult education and literacy programs earlier this year.
Hundreds of adults from Washington, Orange and Lamoille counties rely on CVABE's services annually, to gain reading, writing, math and computer literacy skills. High school diploma or GED credentials programs, as well as academic readiness training in preparation for college or career, are just some of the services offered by CVABE.
"NSB has a strong commitment to advancing financial literacy in our state. The work that the team at CVABE does is an essential element of lifting Vermonters to greater independence and opportunity. We are happy to support the effort." stated Thomas Leavitt, CEO of Northfield Savings Bank.
Carol Shults-Perkins, CVABE's Executive Director pictured above with NSB Senior Community Banking Officer Deb Kerin, noted "NSB sets a leading example through its generous community giving program. We are truly grateful for this commitment to helping neighbors advance their lives through literacy."
In 2016 NSB donated approximately $500,000 to more than 220 nonprofit organizations in Vermont. Learn more about our community giving here.