CVEDC Member of the Year
Date: 12/4/17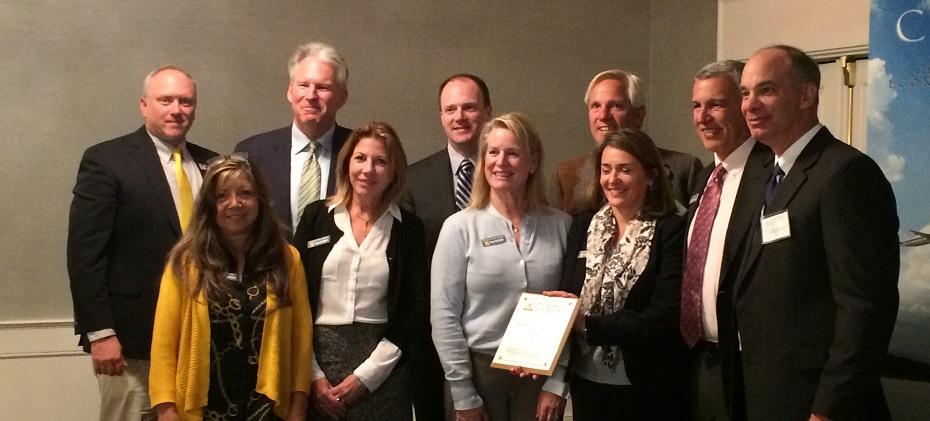 Central Vermont Economic Development Corporation (CVEDC) presented Northfield Savings Bank the 2017 Member of the Year award during its 40th annual meeting recently held in Montpelier.
The plaque presented to NSB reads that Member of the Year is granted "in recognition of your many contributions to our regional economy, and your consistent strong support for the community and our quality of life in Central Vermont."
The award was presented by CVEDC Executive Director Jamie Stewart and Chair Mark Nicholson. Accepting the award on behalf of NSB were several members of the management team, including NSB President Thomas Leavitt.
Cory Richardson, CFO at NSB, was also recognized during the meeting for his years of service to the organization as a board member and treasurer.