Annual Report
Date: 4/19/17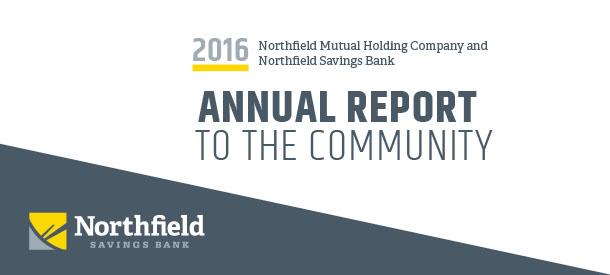 Northfield Savings Bank moved well forward in 2016. We fulfilled the objectives we set for our 2014-2016 plan with a third year of progress fueled by gains in all business lines. And we built a new three-year plan, centered on five strategic themes that will establish us as Vermont's leading independent bank.
Read about where we have been, and where we are going.
Click here to see the report.