42nd Annual NSB Footrace
Date: 8/5/21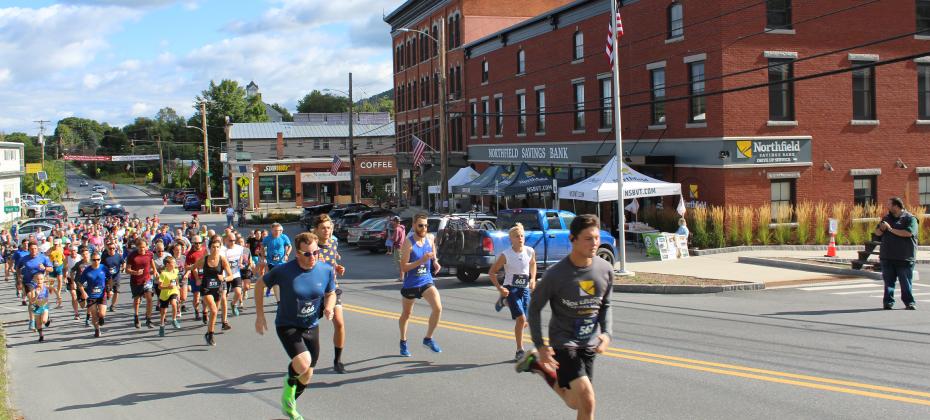 Northfield Savings Bank is pleased to announce the beneficiary of the 42nd Annual NSB Footrace is Everybody Wins! Vermont. The race takes place on Saturday, September 4 in downtown Northfield. 

Several hundred runners are expected to participate in the event, which kicks off Northfield's Labor Day weekend festivities. The 5K adult race begins at 9:30 a.m., and the 1-mile kids' race for children ages 5 -13 follows at 10:30 a.m. Runners can pre-register online by visiting www.racemenu.com/NSBFootrace. 

Once again, NSB is pleased to welcome the participation of the Vermont Senior Games Association. VSGA will be awarding gold, silver and bronze medals to men and women over 50 in five-year age groups. 

People interested in volunteering for the Footrace are encouraged to contact Aly Campbell of NSB at 802-661-5267, or by email at aly.campbell@nsbvt.com.

Everybody Wins! Vermont helps children LOVE to read so they can have a good life when they grow up. Over 600 community citizens volunteer as Everybody Wins! mentors each year. They are matched one-on-one with a child to read every week over lunch at school. Join them and change a child's life. See everybodywinsvermont.org or call 802-229-2665 to get started.