When you're ready to pass leadership to someone else, or sell your business, our banking experts are here
to offer strategies to ensure the continued success of your business.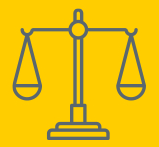 Evaluate your options
Whether you're selling the business or transferring ownership, either requires dedicated planning and collaboration among your banking, accounting, and legal experts. A trusted and responsive relationship with each of these experts is arguably the most powerful asset you have as you navigate business succession.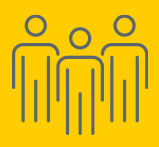 Consider your employees
As you evaluate the organization's future path, pay attention to the people who power the business. Strategize for your future and that of your employees through owner retirement planning and employee retirement benefits. Our investment consultants can help you manage retirement benefits and determine the best options.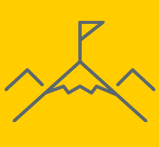 Plan for success
To set yourself up for success, lay the groundwork for your succession plan well in advance of a transition and consider consulting outside help from your team of banking, accounting, and legal professionals as they may help navigate each step with you. When it comes to communication with your team, be transparent to avoid surprises and misunderstandings and provide any necessary training to ensure smooth transitions.
This checklist will help you prepare your business to succeed well into the future.
Develop a plan
A thorough and thoughtful approach to transitioning your business will address the needs of your business, yourself, your employees and even your family. During this time, it's also important to consider strategically planning for wealth management and investments.
Assign roles and responsibilities
Throughout both planning and the transition itself, you and your team will offer different and important perspectives and skills. Allow those views to strengthen the process.
Evaluate staffing and hiring strategies
Roles within the organization may shift as transitions take place. Who will step into vacated positions? What needs could new hires fill? How will shifting organizational goals translate into hiring strategies? Working with your team to evaluate these needs results in strong and united staff throughout the process.
Communicate progress
Being transparent with key people involved with the transition, and those it will impact, ensures no items are missed and the team feels good about what lies ahead.
Connect with a Business Banker