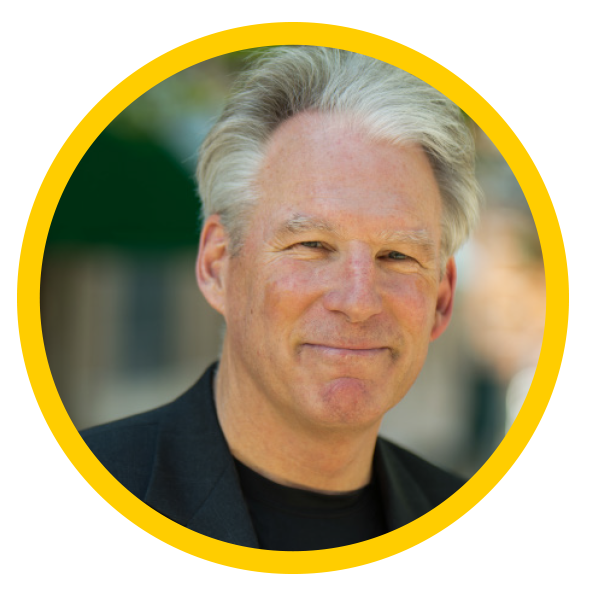 March 2022
Dear Friends,
2021 was another productive year for our company. We achieved new thresholds in asset size and earnings, while maintaining our many commitments to our customers, communities, and colleagues. Now two years since the declaration of the pandemic, we have continued to navigate through the challenges that have been thrown our way.
Among the many highlights of our year, we completed a comprehensive core processing system upgrade, provided a new and final round of Paycheck Protection Program funding to our business clients, and launched into a new strategic plan.

2021 Financial Summary
The company achieved 15.4% growth in assets, rising to $1.401 billion at year-end. Net loans finished at $908.2 million, essentially flat with 2020 as Paycheck Protection Program (PPP) balances diminished as they were forgiven by the Small Business Administration. Strong commercial and residential loan production offset PPP loan declines. Deposits grew 17.8% to $1.169 billion, spurred by core accounts gathered in our served communities; the result was significant liquidity that was partially deployed in our investment portfolio. Earnings were well above budget at $11.3 million, lifted by balance sheet growth, PPP fee income, and a return to 2021 income of some of the 2020 provision for loan losses. Net interest income was up $5.7 million despite ongoing modest margins as interest rates remained low. Non-interest expense was up $3.0 million as the cost of our investments in technology, a new branch office in Richmond, and a growing organization was absorbed. Asset quality remained strong throughout the year as borrowers persevered and climbed back from pandemic impacts. Inclusive of other comprehensive income pertaining to changes in the investment portfolio valuation, the company's capital rose 3.5% to $140.0 million.
Enterprise24
Our strategic plan builds upon the success of NSB 2020 (extended through the first half of 2021 as we worked our initiatives through full execution in the throes of the pandemic). Enterprise24 (E24) is built upon the bedrock of reinforced core principles, a clear vision, a three-part value proposition, and six strategic themes driving another round of robust initiatives.
NSB's Core Principles:
1. Sustaining independent Vermont roots
2. Building relationships that last
3. Making products and services of value
4. Doing the right things to be accessible
5. Creating equity that advances diversity, inclusion, and opportunity
6. Protecting people, facilities, information, and capital
7. Being accountable to all stakeholders and regulators
NSB's Vision:
Northfield Savings Bank will be the preeminent bank for enterprise in Vermont.
NSB's Value Proposition:
We focus all of our resources on building relationships in Vermont. We break down the needs of enterprise client principals, operators, staff, and family members, and structure products and services of identifiable benefits. We commit to bringing the bank to the business (B2B).
E24 Strategic Themes:
1. Enterprise Market Development
2. Enterprise Efficiency & Productivity
3. Enterprise Human Resources & Equity Framework
4. Enterprise Risk Management
5. Enterprise Information Technology
6. Enterprise Mission
Our external-facing themes blend our objectives of building market share and extending our community responsibilities as the largest bank based in Vermont. Our internal themes leverage the major investments in capacity that we made during NSB 2020 to drive quality and scale. Our approach includes the individuals and households that have been the mainstay of NSB's growth over more than seven generations. As we deepen our engagement with Vermont enterprise, we continue to fully support all consumer and residential banking programs and investment services that offer proven value to our customers.
Laura Carlsmith – Concientious Steward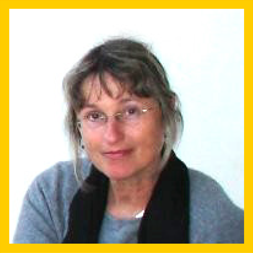 One of the hallmarks of Northfield Savings Bank is our tradition of governance that sets a high standard in Vermont. Our devoted Board of Trustees (also Directors of the Holding Company) applies individual and collective talents to a big agenda each month as they carry out their important responsibilities to all stakeholders. For the past seven years, Laura Carlsmith has made contributions large and small to the growth of NSB. Her intellect, discernment, and warm human qualities have dignified our proceedings and have always led to welcomed input. Laura's tenure concludes in April 2022 at our Annual Meeting. The nominee to succeed her brings impressive qualifications to the task of filling a seat that has been of great value to us all. We offer Laura our deepest thanks for her service and wish her family all the best for many years of fulfillment on the journey ahead.
Conclusion
Northfield Savings Bank is well on the way to realizing a new set of inspired goals with E24. We are carrying out commitments daily and have been providing important stability for our customers. We do this while continuously building strength in the offerings that we bring to market. As noted by our own frontline leaders, our accessibility and local decision-making fill an important role in our state's economy. By giving individuals, households, and enterprises the ability to meet their banking needs here in Vermont, with no deference to authorities elsewhere, we directly cycle resources into and throughout our communities. In short, we hold firm to sovereignty. As a mutual institution, we focus our performance on the stakeholders we serve and not on optimizing the value of traded shares.
As we celebrate 155 years of continuous operation, we have independence that is sustainable and offers a real path to 175 years and beyond (something the rising generation of NSB team members are committed to seeing through). As pandemic transitions to endemic, and as the world processes a new threat to democratic principles and free people, NSB stands on Vermont bedrock as an institution that persists.
Sincerely,

Thomas S. Leavitt
President & CEO
2021 Financial Overview
Balance Sheet
As of December 31 (Dollars in thousands)
ASSETS
Cash and Cash Equivalents
Investment Securities
Federal Home Loan Bank Stock
Residential Loans
Commercial Loans
Consumer Loans
Allowance for Loan Losses
Bank Premises and Equipment
Other Assets
Total Assets
$ 28,086
390,515
1,638
466,157
407,371
45,277
(10,620)
17,870
55,139
$1,401,433
LIABILITIES & CAPITAL
Deposits
Customer Repurchase Agreements
Federal Home Loan Bank Borrowings
Other Liabilities
Equity Capital
Total Liabilities & Capital
$ 1,169,052
78,332
3,792
10,247
140,010
$1,401,433
Statement of Earnings
For Year Ended December 31 (Dollars in thousands)
Interest on Loans
Interest on Investments
Total Interest Income
Interest Paid on Deposits
Interest Paid on Borrowings
Total Interest Expense
Net Interest Income
Provision for Loan Losses
Other Operating Income
Security Gains
Operating Expenses
Earnings before Income Taxes
Income Taxes
Net Income
NSB People Speak
In February 2022, we invited members of our Commercial Banking, Enterprise Banking, and Community Banking teams to reflect on how we have been applying our Builders, Makers, Doers credo in our own business aimed at building relationships, making value, and doing what it takes to deliver for our customers. Following are their words, each a discreet statement from a different individual. We honor these banking professionals in this Annual Report, as they are the ones that create the experience that makes Northfield Savings Bank a leader among Vermont financial institutions.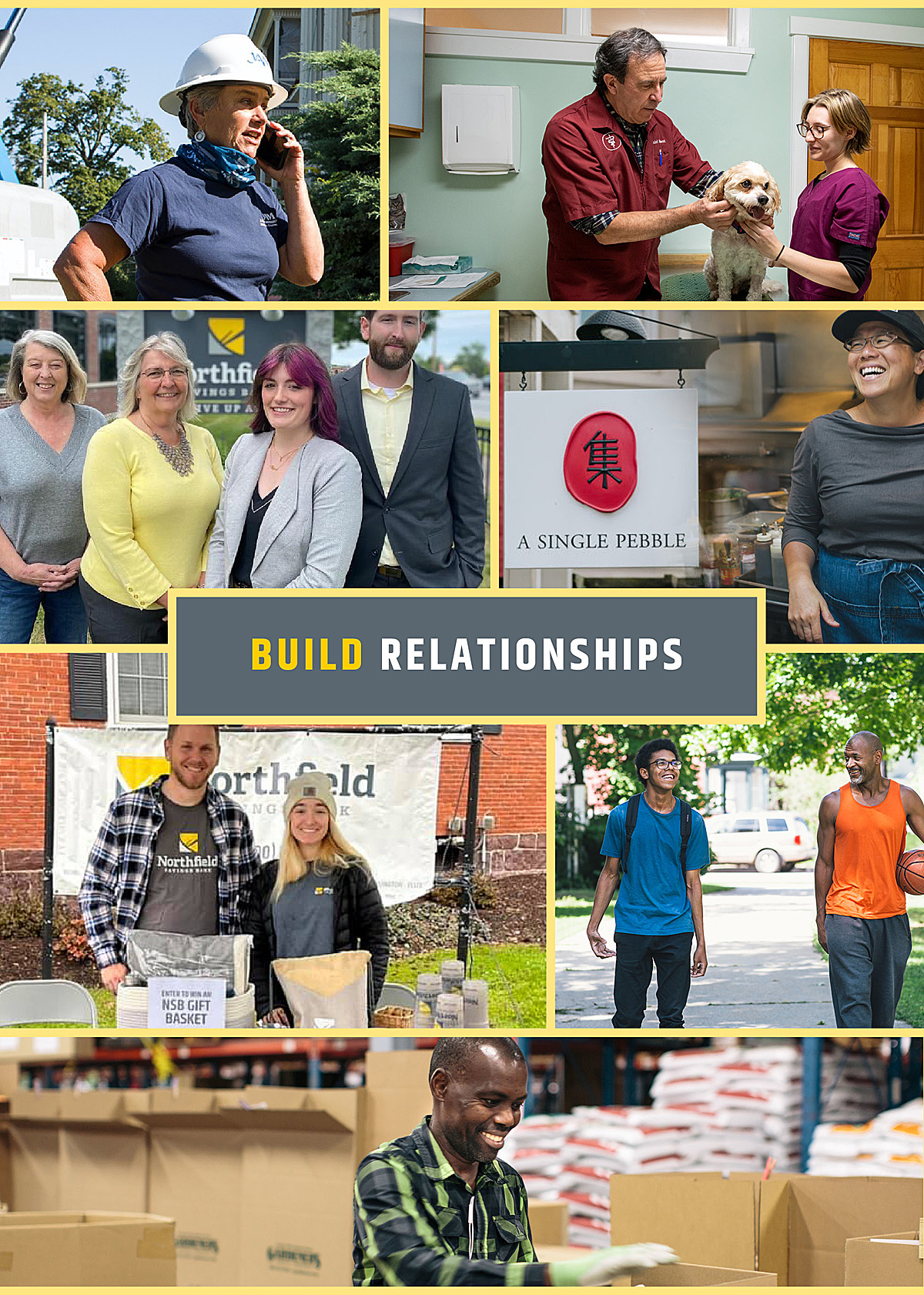 "My approach is to not only understand the needs of the business, but to make a personal connection to understand what motivates the owners to do what they do."
"We all live in the communities we serve. The individuals and companies we work with we also shop from. They pave our roads, they provide housing for our fellow Vermonters, they help us offset carbon emissions in VT, they offer opportunities for us to enjoy the beautiful outdoors, they employ Vermonters. They put food on Vermonters' tables through that employment."
"The NSB lender often becomes one of our commercial customer's key advisors and a sounding board, along with their CPA and attorney. One of our key strengths is our ability to provide timely correspondence and proposals, followed up with timely decision making and product delivery."
"Building a relationship takes consistent communication, honesty, and a level of trust between the customer and the Bank."
"Asking questions, showing interest, offering services that NSB can offer that I feel are useful (or connecting them with an NSB department that has the required expertise), are all ways we strengthen banking relationships."
"We are responsive by answering calls and e-mails right away, paying attention to customer feedback, and taking responsibility for our service delivery, and doing small acts of kindness to show our appreciation."
"Keeping in touch is important to the customer, making sure they have everything they need. I go to them when they need added products or services."
"We take the time to get to know our customers, not just on a banking level, but on a personal level. That extra attention to detail separates us from our competition because we feel less like employees servicing customers and more like friends helping out. Our customers trust that we have their best interest at heart and feel comfortable asking for our opinion."
"Our people make all the difference. Their responsiveness and willingness to go the extra mile each and every day distinguishes NSB."
"Answering questions and solving customer-related issues as quickly and effectively as possible shows our customers that we have the expertise necessary to provide them with the products and services they want."
"We engage our customers in conversation every day because we are genuinely interested in them. They know they can come to us with questions, or when they need a solution to a problem."
"We do a good job getting to know our customers and their businesses. We listen. Our customers get to know us as their bankers and as people. We work hard to let them know that we want them to succeed in their goals and we are here to help."
"Local decision-making and the ability to be nimble to truly meet our customers' needs is a cornerstone of NSB."
"Making a connection with the customer or prospect in a timely fashion, whether or not we have the answer at the time, builds trust and rapport. Being genuine also builds trust. I'm honest with prospects up front and tell them the risks or challenges I see in their proposition. I make sure to turn over every stone for each prospect that calls. I provide them with an avenue of options they can pursue and offer help to get them started, even if the best option may reside outside NSB."
"We are truly a Vermont-based community bank. We live, work, and play in the communities we serve. We are able to solidify a two-way understanding and appreciation with our customers because we are also their customers and support their business. We are seen in our communities by serving on boards or volunteering at nonprofit businesses. We genuinely care about our customers, value their business, and want to be partners to help them achieve their goals."
"NSB is about building relationships and being a trusted advisor to our current clients and prospective clients."
"Working with these customers and prospects in their workplace is beneficial for them to feel comfortable, but it is also a benefit for us to be able to see them in their natural environment."
"We are and continue to be a go-to place where clients know and trust that we will do our best for them. I advocate for the customer and stand with them to see them through the many stages of life. They can put stock in our history and know we are here to stay."
"I make sure that customers understand who to reach out to within the bank for a particular request and make it clear that if they need further help, they can always come back to me."
"I highlight Northfield's history, local community involvement and our roots in Vermont to demonstrate our commitment to our customers and community. It helps that our decisions are made locally, and that customers and prospects can meet with decision makers. Treating people in a respectful and professional manner, and being responsive in a consistent fashion, are commitments that people appreciate."
"Taking the time to sit down and really listen to customer needs and wants, being out in the community engaging with them, and having knowledgeable NSB staff to continue building these relationships helps set us apart."
"We use a commonsense approach that makes it easier to do business. We proactively look for ways to help people by being accommodating, creative, offering flexibility, and eliminating hoops and hurdles. Employees are empowered to make decisions locally and provide quick turnaround. We are sensitive and compassionate and make clients feel like they matter."
"Reaching out in whatever way is preferred, I take the time to learn about our customers and what they do."
"Making sure that the customer understands the product and has her questions answered clearly is essential. Checking in with the customer to see how everything is going and offering our knowledge keeps a strong connection."
"People relate to our hometown feel. We do the small but important things, like remembering names and spending an extra moment each time they come in to listen and learn something new about them."
"I believe that having a genuine connection is the best way to bolster customer loyalty. I also think it's important that the customer feels valued and happy every time they contact me."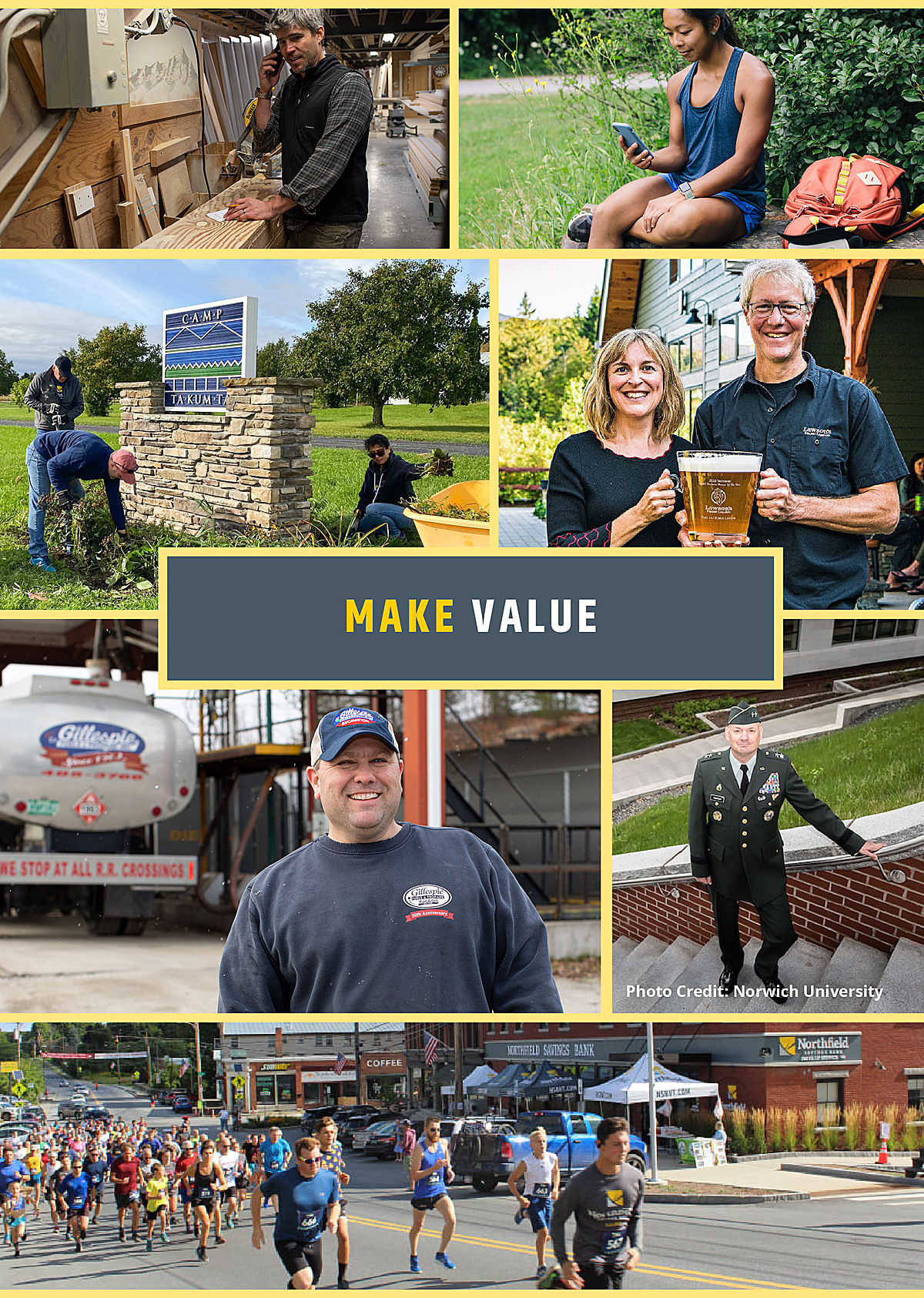 "My approach is to provide a banking perspective without pushing products or services. Our customer knows I am not on the clock like some professional advisors, and I will give them unbiased observations on what might help them grow their business or operate more efficiently. Once trust is in place, it is much easier to have a conversation about loans or deposit accounts which work best for them."
"My stance is to be a partner and advocate. I have had success by doing a lot more listening than talking when meeting with customers and developing relationships. Customers and prospects alike can use us as sounding boards to talk through challenges and ultimately find solutions."
"NSB employees listen to what the borrower needs for loans and other bank services, and then we deliver the best fit product or service to the customer in a timely fashion."
"My customers rely on commercial loan and deposit services the most. The online banking system is extremely helpful."
"Customers rely upon deposit accounts with fair service fees, online banking and cash management services, debit cards, night drop services, mortgage and home equity products, and the benefits of relationship banking."
"Our clients rely heavily on online banking, our interest bearing operating account, and the ability to make deposits from their office. We are known for keeping fees from being a burden."
"The pandemic highlighted the need for a robust online banking platform, something that we've worked really hard to develop over my time here at NSB. Spotlighting mobile deposits, something we heard from a lot of customers about, allowed us to make things even easier for those that were not able to leave home."
"NSB's pricing for its cash management products and services is very competitive."
"Our customers rely on their checking accounts, saving vehicles, and lending relationships. The services that we find most useful for customers are online banking, wires, and debit cards."
"Our relationships find our knowledge of real value and trust us to guide them in the right direction."
"Local bank. Local decision making. We are invested in our communities. We have great straightforward accounts. We are not fee heavy."
"We offer what I call common sense banking. Operating accounts that don't cost you money while you are trying to make money. Electronic services like online banking, cash management, and mobile banking available to help you streamline your banking and support your bottom line. Customizable lending solutions that will meet your specific needs. We don't put you in a one-size-fits-all NSB box and expect you to operate inside it. We wrap you in an NSB blanket that can grow, move, and shift along with you."
"The thing customers rely on most is our ability to be competitive in the market. Business people appreciate that we are not pushing a sale and instead are trying to use the tools in our chest to benefit them in their enterprise."
"What sets us apart here is that we are seasoned and knowledgeable bankers who will always endeavor to do what is right for our customers. We have valuable products and services for enterprises of any size; it is important for us to just listen to their story and understand their needs. Then we will fit them into the best products and services based on what we learn."
"Knowledgeable staff is what the customers rely on. A staff member that can help a customer no matter what channel they are using is priceless."
"The customers in our community primarily use either e-Checking for personal accounts or our Enterprise Checking for business accounts."
"As a company, we see the goals, we know what we want to be, and we are making it happen. Our roots run deep; we haven't forgotten what is important. There is true value in our commitment to the state of Vermont and the towns we service. Our commitment to bring the bank to the business is big; people see that we care enough to go to them and feel the support and dedication to make it work."
"Our deposit products are easy to understand and do not involve a bunch of "if-then" requirements; our online system is user friendly with a nice clean look that makes it easy to navigate."
"Listening to the needs of customers is essential to ensure from a commercial lending perspective that we are structuring a credit facility that makes sense. Our team approach is excellent in that a customer has more than a single contact and those other team members know our customers, which engenders confidence and a comfortable banking experience."
"Our home equity products are excellent, with convenient online application, and competitive terms. Our e-Checking no minimum balance account comes with online banking, free bill pay, and available bounce protection, giving our customers peace of mind."
"We offer products that address time, money, and peace of mind concerns. They are streamlined and thoughtful, with easy-to-understand features. Flexible balance options, packages, and competitive rates on interest bearing accounts create value. Offering appealing terms on commercial real estate makes us a go-to lender. Our Business Builder loan program lets more newly established businesses know we are being thoughtful about their needs. Our Enterprise Term Loan and Micro Enterprise Term Loan options have allowed business borrowers to acquire new assets at attractive rates. Responsive underwriting and loan closing turnaround times, along with lenders allowed to work with clients of all sizes and loan types, mean that clients grow with the lender they know, building a strong relationship. Our online banking platform and cash management services are affordable, user friendly, easy to set-up/register, offer multiple options for payment transfers, and can be customized based on need and usage. Our home equity products are very attractive."
"Our overall approach to creating value is a lot like a puzzle; we are simply putting the pieces together – each one is unique and, through education, knowledge sharing, and effective communication, clients are respected and choose to stay with us."
"In refinancing for real estate or purchasing of real estate, customers know we offer the local option that is large enough to handle their needs, but close enough to them to bring a personal and attentive touch."
"Checking, savings, online banking, loans, and wires are the everyday products and services that give our customers what they are seeking. When I am talking to a customer, I always tell them they will be happy with the service they receive at NSB no matter what branch they go to."
"NSB makes a lot of value in the way we run things as it takes a lot to gain people's trust. When a customer feels that we are worthy and trusts us to handle their banking, it is a beautiful thing."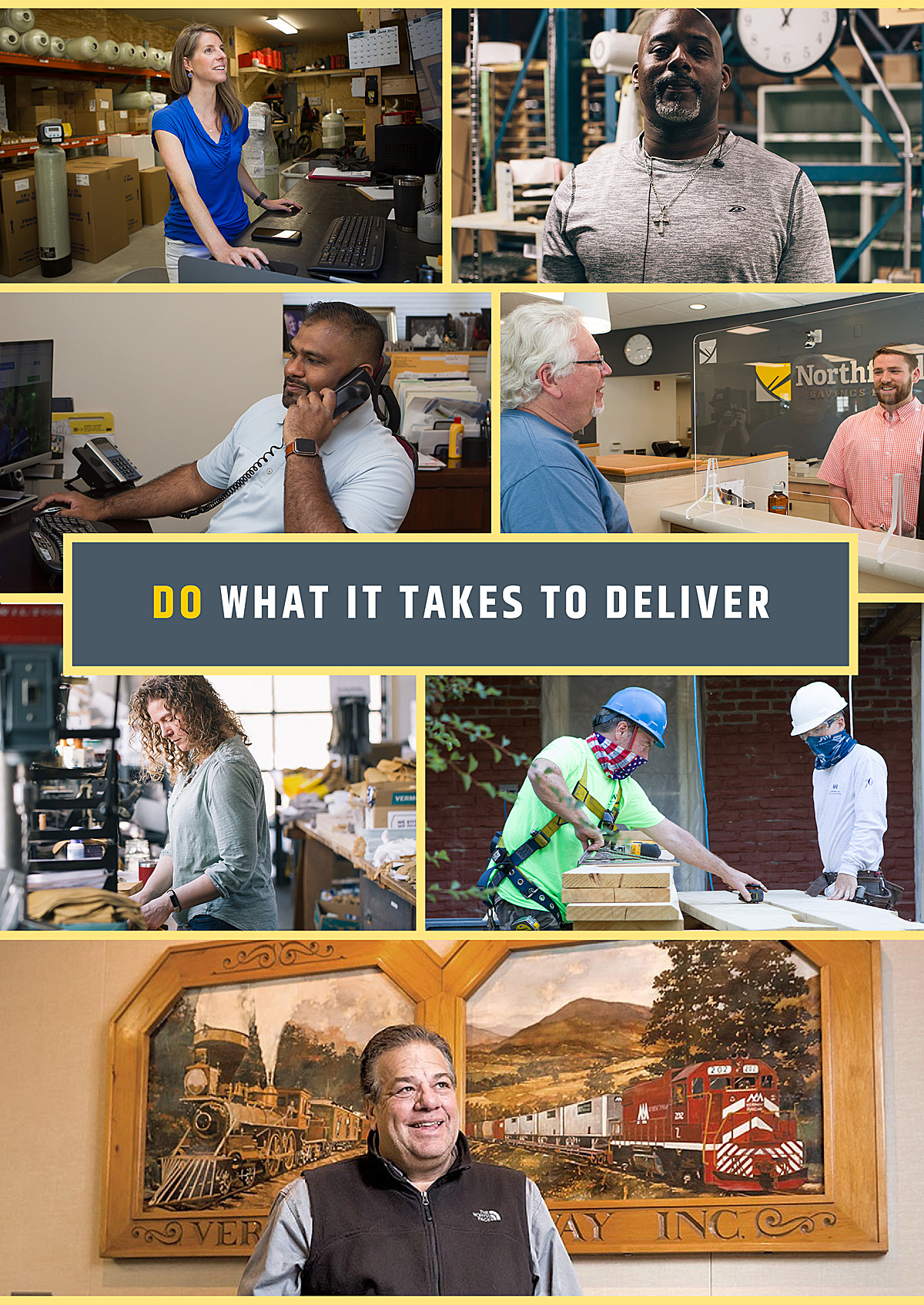 "The financial generosity that NSB demonstrates in the communities we serve, along with all of the good volunteer service employees provide, distinguishes our company and our people."
"Our thoughtfully developed risk appetite guides us to approach each opportunity with the question of how we can structure it so that it works for the customer and for the bank."
"The prospect referrals we receive from our customers and centers of influence are a testament to our reputation and follow through."
"Our strategically placed branch network is important to our local customers. NSB Community Bankers offer a wealth of knowledge and are consistently strong across the footprint."
"Our high-quality user-friendly online banking services offer great impact and convenience."
"Delivering an interest-bearing business checking account and cash management via online banking is attractive and leads to high retention of customers."
"Expanded buildout of our online services has been crucial to our success at delivering the experience our customers needed during the pandemic and are expecting as we make our way out of it. The courier service we are adding has the potential to be a game changer for those that want to see delivery literally at their doorstep."
"It's the people at NSB that make the greatest impression with customers and bring the personal feel that establishes the loyal relationships that we seek."
"We are right there offering the channels they've come to expect, whether it be for personal or business use."
"We have a great online banking platform! We have teammates who are specialized and go to customers to help with setting up scanners, online banking, and ACH services. There is always someone to call and we do get back to our customers."
"Accessing the bank and all it has to offer without needing to stand in the bank is key. No matter how you want to bank, we have the technology, people, and knowledge to meet you wherever you are."
"Over the years, NSB's greatest feature has been the ability to react, adapt, and make quick decisions. Customers really appreciate that we bring our management to them. The branch channel, and directly accessing our Community Bankers, is a big plus."
"We have delivery channels for enterprises of all sizes. Our ability to make decisions locally means we can provide custom solutions. We have digital delivery channels, we offer courier services, and we also offer attractive brick and mortar branches from Bethel to Burlington that are staffed with knowledgeable bankers."
"It takes a team of qualified staff members to gain and hold customers; NSB invests in its people."
"We are heading in a strong direction with our delivery channels. Adding Bank-to-Business (B2B), eSign, and a supported secure file share portal, enhances how we are able to interact with our customers and prospects who might not be able to make it to the branch during normal business hours."
"Reaching out, checking in, and being clear is what makes us who we are via any delivery channel, with in-person meetings always a differentiator for NSB."
"NSB Marketing does an amazing job getting NSB noticed. Skilled staff then show the proof that the advertising is authentic and backed up. This is a big asset in attracting and retaining relationships."
"We have all bases covered so a customer can interact with us in a manner that works for them. Our branches are excellent as they know our customers by name, and I believe most customers enjoy banking in person due to that interaction. We also go to a customer's location to visit with them which reflects our commitment and shows we value their time and business; and that matters."
"The simple fact is we offer multiple delivery options (something for everyone and every situation) whether it's in person at a branch, at a business location or home, electronic, mail or courier; we strive to do whatever is easiest and most convenient for clients. We are flexible. We make the delivery hassle-free and are able to follow through quickly and efficiently. We offer the complete package."
"Customers that first find us on the internet appreciate the quality and utility of our nsbvt.com website."
"NSB is a Vermont local bank. There was a day when that was not so unique. Our 155 years of service to our wonderful communities here is making it more so."
"Bank-to-Business puts our talented specialists out there teaching businesses about remote deposit capture and all the other services we have built up for enterprise."
"In summary, the number one question we ask when making decisions or implementing change is "How does this benefit the customer?" We are and have always been a bank that does things "for" our customers and not "to" our customers."
Leadership
Northfield Mutual Holding Company
Directors
J. Timothy Burke
Nicole M. Carignan
Laura Carlsmith
Kyle Dodson
Brian C. Eagan
Jonathan M. Jamieson
Thomas S. Leavitt
John W. Lyon - Vice Chair
Mary Alice McKenzie - Chair
Thomas Robbins
Mark Saba
Officers
Thomas S. Leavitt
President
Cory B. Richardson
Treasurer
Cheryl A. LaFrance
Corporate Secretary
Corporators
Indra Acharya
Belan Antensaye
Perry Armstrong
Kim Bolduc
J. Timothy Burke
Brian Button (Emeritus)
Lilli Cain
Nicole Carignan
Laura Carlsmith
H. Wright Caswell
Stephanie Clarke
Edward Corrigan
Jon Cunningham
Richard Darby
Sarah DeFelice
Michael Diender
Kyle Dodson
Brian Eagan
Ted Elzey
Jennifer Emens-Butler
Dolly Fleming
Yael Friedman
Karen Gillespie Korrow
John Grenier
John Handy
Jeffrey Harkness
Brian Harwood
Wanda Heading-Grant
Timothy Heney
James Hermanowski
Kesha Ram Hinsdale
Robert Holden
Jonathan Jamieson
Scott Johnstone
F. Brian Joslin
Lisa Keysar
Travis Kingsbury
Susan Klein
Robert Korrow
Jeffrey LaBonte
Michael Lajeunesse
Jeffrey Larkin
Thomas Leavitt
Kevin Lord
Steve Loyer
John Lyon
Owiso Makuku
Mary Alice McKenzie
Thomas Mehuron
Rick Milliken
Sue Minter
Nadia Mitchell
Eva Morse
Allyson Myers
Skyler Nash
Bob Nelson
Robin Nicholson
Jeffrey Nick
Chris Noyes
W. Dan Noyes
Adam Osha
Nancy Owens
Marissa Parisi
Keith Paxman
Deborah Phillips
David Pocius
Nancy Pope
Sarah Richards
Thomas Robbins
Sandra Rousse
Mark Saba
Leslie Sanborn
Liz Schlegel
Steven Shea
Heather Shouldice
Kerin Stackpole
Fran Stoddard
Philip Susmann
B. Thomas Sweet
Wallace Tapia
David Whaley
James Wick
Lauren Wobby
Karen Zecchinelli
Nancy Zorn
Northfield Savings Bank
Officers
Charles H. Abare
Consumer Credit Processing Manager
Samantha E. Abare
Mortgage Banking Officer
M. Kelly Andrews
Community Banking Officer
Ian T. Arnold
VP Consumer Credit
Donna A. Austin-Hawley
EVP & Chief Human Resources Officer
Chad A. Bell
VP Investment Consultant Manager
Clay E. Bell
VP Investment Consultant
Lori A. Bussiere
Deposit Operations Manager
Megan L. Cicio
SVP Enterprise Banking
James V. Dattilio
Community Banking Officer
Tracy L. Davis
Senior Community Banking Officer
Bradford S. Doane
Bank Project Manager
Sherry L. Doane
VP Operations
Douglas P. Emery
Community Banking Officer
Alfred J. Flory
EVP & Chief Lending Officer
David A. George
IT Core Operations Manager
Donna M. Gerdes
Collections Manager
Mary E. Gleason
Senior Community Banking Officer
Chad T. Hutchins
VP Commercial Banking
Christopher C. Jarvis
VP Enterprise Banking Officer
Timothy P. Kane
Bank Compliance Officer
Wendy C. Kellett
Senior Community Banking Officer
Kerry K. Keown
Community Banking Officer
Debra L. Kerin
VP Community Banking
Kathleen M. LaCross
VP Enterprise Banking Officer
Cheryl A. LaFrance
EVP & Chief Operating Officer
Maryellen LaPerle
VP Mortgage Banking
Thomas S. Leavitt
President & CEO
Stephanie E. MacAskill
VP Direct Banking & Deposit Operations
Christine E. Martin
Bank Secrecy Act Officer
W. Mark Mast
VP Commercial Banking
Anthony J. Matz
Senior Community Banking Officer
Del'Rae M. Merrill
Community Banking Officer
Richard B. Nelson
SVP Information Security
Melissa A. Neun
SVP Risk Management
Kristin L. O'Connor
HR Employment & Operations Manager
Robert O'Neill
Security & Facilities Officer
Stephen J. Page
Enterprise Cash Management Representative
Lauren N. Paige
Community Banking Officer
Roger P. Pinan
Mortgage Banking Officer
Wright C. Preston
VP Commercial Banking
John P. Ravaschiere
VP Commercial Banking
Wendy S. Rea
Branch Operations Officer
Darlene A. Remlin
Community Banking Officer
Cory B. Richardson
EVP & Chief Financial Officer
Kirstin L. Rogers
Community Banking Officer
Gina R. Sargent
Consumer Credit Manager
Timothy D. Sargent
SVP Information Technology
David W. Seaver
VP Commercial Banking
Edward T. Sulva
VP Controller
Julie L. Therrien
Financial Operations Officer
Michael R. Tuttle
Senior Policy Officer
Ellen M. Weigel
Community Banking Officer
Robert B. Wheeler
VP Commercial Credit
Ava I. Whitcomb
Mortgage Banking Officer
Rosemarie A. White
VP Commercial Banking
Marsha D. Wimble
VP Enterprise Banking Officer