On June 13, 2022, Northfield Savings Bank will be upgrading our debit and ATM card processing system and ATMs. These steps will ensure we maintain strong service to our customers and allow us to offer additional features to help manage your card transaction activity.
DATES YOU NEED TO KNOW
Throughout the upgrade your card will remain active, and you may continue to use it for purchases and ATM withdrawals. Please note we are not reissuing all cards at this time. Your card will be reissued at its current expiration date. While much of the work will take place behind the scenes, here is what you can expect during the weekend before the upgrade:
 PLEASE PLAN ACCORDINGLY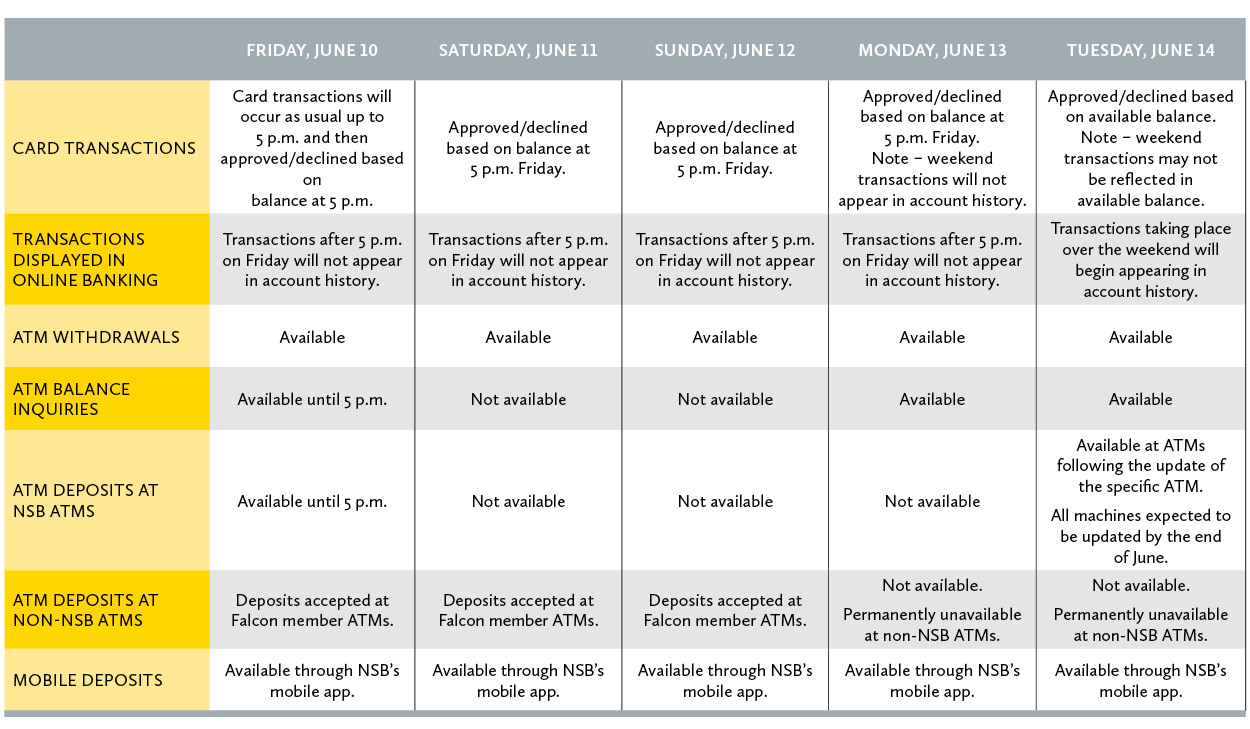 Deposits & withdrawals during upgrade weekend 
Throughout the upgrade weekend, deposits will be accepted through the NSB mobile app; cash withdrawals can be performed at NSB, Falcon Network and Allpoint® ATMs.
Questions? Please contact us at 1-800-672-2274 (800-NSB-CASH).